Healthcare spending up by just 3.2% even as budget sees 12.34% rise
Tk 3,641cr cut in developmental spending likely to hike patients' healthcare burden, says expert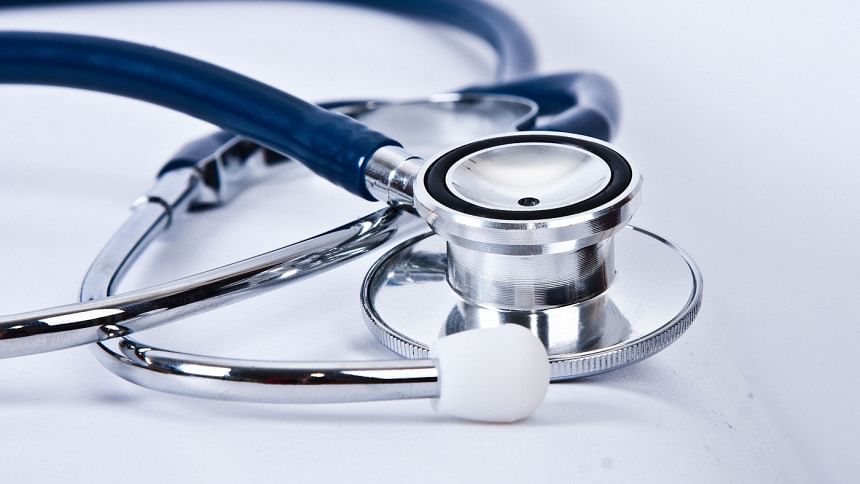 The allocation for the health sector in the proposed budget for the 2023-24 fiscal year has been reduced to approximately 5 percent of the national budget from 5.4 percent in the outgoing fiscal year.
The national budget has been increased to Tk 7,61,785 crore representing a 12.34 percent rise from the previous fiscal year's budget of Tk 6,78,064 crore.
In the proposed budget, a total of Tk 38,052 crore has been allocated for the health sector, which is only Tk 1,189 crore more (3.22 percent) than the allocation in the previous fiscal year -- Tk 36,863 crore.
However, expenditure-wise analysis showed there is a significant reduction of Tk 3,641 crore in developmental spending under the health service division.
As a result, the overall budget is likely to elevate the healthcare cost burden for patients, said Syed Abdul Hamid, a professor of health economics at Dhaka University.
"Furthermore, there are concerns regarding the impact on healthcare delivery capacity and the supply of medicine, as there are 31 operational plans that support hospitals in these areas," Prof Hamid told The Daily Star.
The proposed budget allocates Tk 29,431 crore for the health service division of the health ministry, which is only a Tk 150 crore increase compared to the previous fiscal year's allocation of Tk 29,281 crore.
Within this allocation, the budget for operating costs of the health service division has increased to Tk 17,221 crore from Tk 13,430 crore in the previous fiscal year.
However, the budget for development costs has been reduced to Tk 12,210 crore from Tk 15,851 crore in the same period.
Meanwhile, the allocation for the Medical Education and Family Welfare Division of the ministry has increased by Tk 1,039 crore to Tk 8,621 crore. It was Tk 7,582 crore in the last fiscal.
According to the budget speech, this allocation will contribute to the establishment of new medical universities and medical colleges.