Fizz impresses again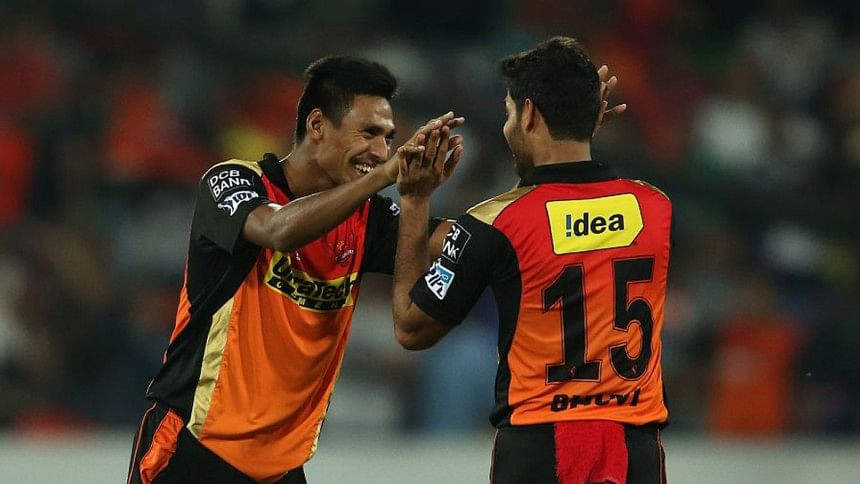 His very first ball had Brendon McCullum skying an attempted hoick just behind point, but Shikhar Dhawan dropped a tough chance after having made good ground. But it was not cause for much dismay. For the time being Mustafizur Rahman's golden run of form has given his supporters, and perhaps even his teammates, the assurance that a wicket is never too far away. 
And that is what happened during the May 6 Indian premier League match in Hyderabad. One Gujarat Lions opener dropped; two balls later, the other one caught and the bowler -- Mustafizur. 
His spell of two for 17 was nothing out of the ordinary. Among all bowlers who have bowled at least 10 overs in the IPL this season, Mustafizur sits on top in the economy rate stakes, maintaining a pretty miserly rate of 6.23 over 30 overs -- the highest number of overs in the top 20 of that particular table. 
His cutters again deceived; both his wickets came courtesy of the mischievous uncocking of that elastic wrist. Karthik edged one that carried to short third man, where Kane Williamson took a brilliant one-handed catch millimetres off the turf. In his last over, the 19th of the innings, he outfoxed Ravindra Jadeja with another slower cutter, which the left-hander spooned to mid-on. 
Often lost among the generous praise of his cutters is his ability to crank up the pace whenever he wants to. The fourth ball of that over was a searing 144 kmph yorker that Aaron Finch could barely connect. Perhaps that was what made the Australian see things clearer, and he duly smote the next ball -- a cutter -- over midwicket for six, lifting Fizz's economy rate above four in the process. 
But that will not dampen matters much as Mustafizur, the most economical bowler for his side on the day, played the crucial role in keeping Gujarat to the below-par score. Again