Nazmul expects Mushfiqur to go to Pakistan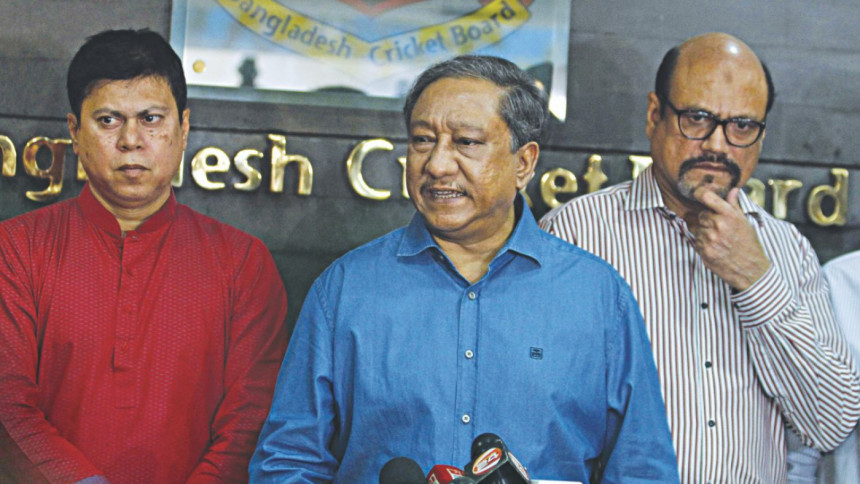 Bangladesh Cricket Board (BCB) president Nazmul Hassan today said he expects Mushfiqur Rahim and all the other contracted players to go to Pakistan in greater interest of the nation.
The BCB boss said this while speaking to reporters after the one-off Test match against Zimbabwe ended in an innings victory for Bangladesh in Mirpur.
"I expect him (Mushfiqur) to go to Pakistan. Not only him, I want all contracted players to be willing to go to Pakistan. One can't only think about his self interest; he has to think about the nation's interest as well," Nazmul told reporters.
Mushfiqur Rahim has opted not to travel to Pakistan for the Tigers' three-legged tour, citing his family's concern over security. He acquired the approval from the BCB regarding this after the board high-ups had said that they would not force anyone to go to Pakistan.
However, following Bangladesh's heavy defeats in the three T20Is and the first Test in Rawalpindi, the BCB boss had strongly criticised Mushfiqur's decision of not travelling to Pakistan. 
The ace batsman, who yesterday scored an unbeaten double-hundred against Zimbabwe on his return to the side and later was adjudged the man of the match, was even for a while deemed to be 'not an automatic choice' by the BCB think-tank for the Zimbabwe Test.