PM wanted Tamim to play: Mashrafe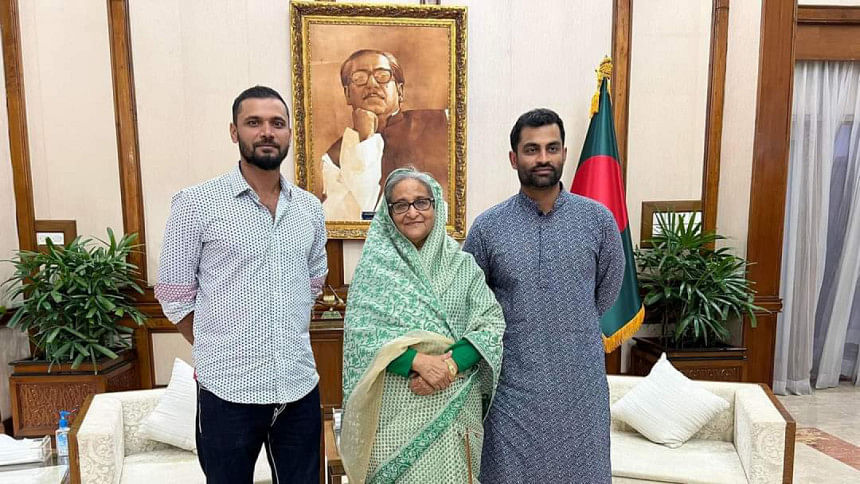 Former Bangladesh captain Mashrafe Bin Mortaza revealed that it was upon Prime Minister Sheikh Hasina's wishes that Bangladesh ODI skipper Tamim Iqbal withdrew his retirement on Friday.
Tamim, who had announced his retirement from all forms of international cricket on Thursday, had a fruitful meeting with the Prime Minister at the Gono Bhaban after which he annulled his retirement. The 34-year-old was accompanied by Mashrafe and the Bangladesh Cricket Board (BCB) president Nazmul Hassan Papon in this meeting.
Mashrafe said that the Prime Minister bestowed upon him the responsibility of getting Tamim in touch with her for that meeting.
"That, I don't know for sure [whether Tamim would return as captain]. It is up to them [Tamim and Papon] and they will discuss it. The main thing is that the Prime Minister wanted Tamim to play -- and for him to play in the [ODI] World Cup [later this year]. That is final and that is what has happened," Mashrafe told The Daily Star.
The 34-year-old will not, however, feature in the next two ODIs against Afghanistan in Chattogram and is set to take a one-and-a-half month hiatus for rehabilitation to regain complete mental and physical fitness after which he would take the Tigers to the Asia Cup as captain.
"I can decline everyone but not the Prime Minister," Tamim told the media after coming out of the meeting.
The tentative date for the Asia Cup is from August 31 to September 17.
When asked whether Tamim would be under pressure to deliver after coming back from his break, Mashrafe replied that he believed in the southpaw to overcome the adversity and meet the demands of international cricket.
"This is international cricket. When you're here, you have to play by having the ability to overcome all the pressure. I believe Tamim has that. He will play well. Bangladesh will play well. That is the expectation," he said.