'You don't need to be friends to go out and be a team'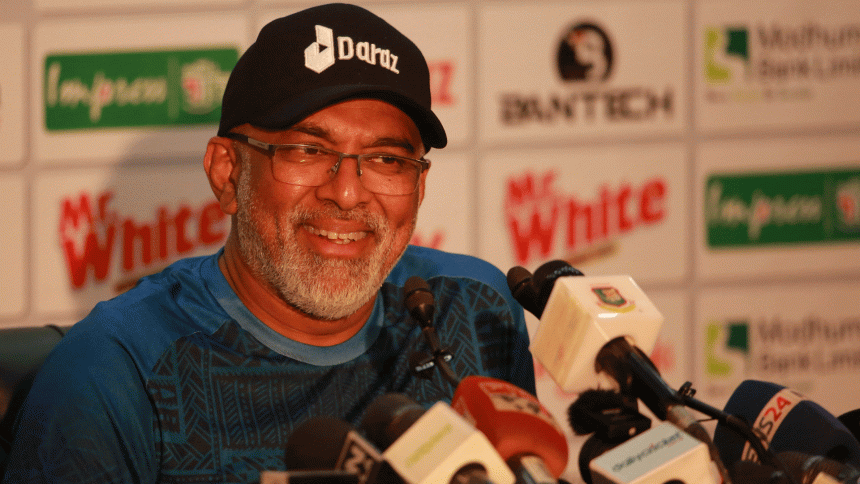 BCB president Nazmul Hassan's interview on Saturday had revealed that the dressing room environment was unhealthy. He, however, took some of the edge off his remarks yesterday when he suggested that the unhealthy atmosphere was something he has only heard of from others. Head coach Chandika Hathurusingha came to the press conference on Tuesday following Bangladesh's practice session ahead of the first ODI against England and he reflected that players did not need to be friends to represent their country.
"First of all, I am seven days into the job," he began when asked about how he sees the dressing room environment.
"I have been in dressing rooms and I have been in teams where everyone doesn't get along but when they step out they play as a team. When you play for your national team, that' what you expect. You don't need to be friends to go out and be a team. As long as it's not affecting the team, I don't have any problems and I don't see anything either," Hathurusingha reflected.
Ahead of a key series against England, the relationship between Shakib Al Hasan and Tamim Iqbal became the focal point of attention from fans and media's perspective. Shakib had returned to the country on Monday morning and joined the team for the practice session at noon. He batted and bowled at the nets and had a session on the field taking high catches.
Asked on Shakib's return, the Sri Lankan said: "Shakib had an emergency and went home. I asked him how he feels [after returning] and he said he was feeling good. He practised yesterday and today as well. You have to back him for his experience and who he is. With 17 years of experience, he knows his body and I have to go by his judgement."
The world champions in both white-ball formats are the opposition tomorrow and the head coach believes the England series will help Bangladesh find the gaps in their game.
"When you play for your national team, you always want to do well. There's no question about it. When you play against the world's best and world champions [who have a] team playing in one place while another somewhere else. The depth of talent that England has at the moment is mind-blowing," he said when asked if the players were excited to play well against England.
"To get tested against them is a really good opportunity for us and evaluate what's the gap we need to bridge. If you do well in these conditions, that gives us a lot of confidence regarding where we are as well," he added.