Williamson confirmed as Kiwi Test captain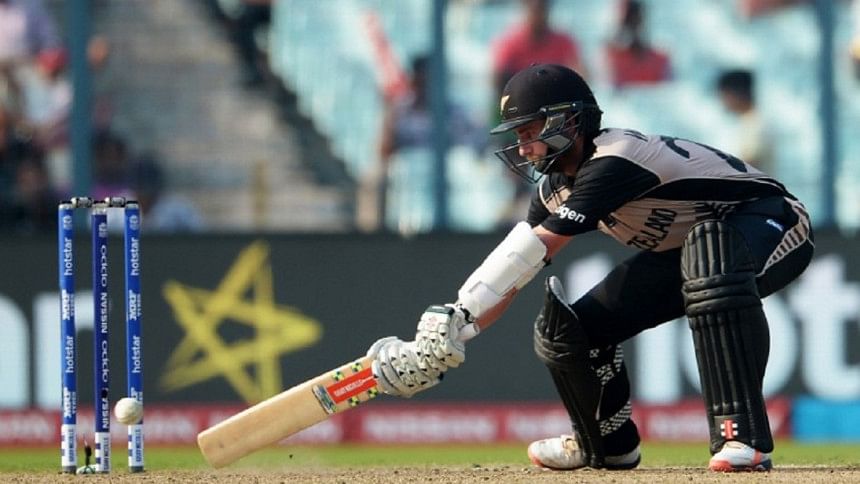 Kane Williamson has officially been confirmed as New Zealand's captain in all three formats, and later this year is set to become the 29th man to lead the country in Test cricket.
Williamson was in charge at the World Twenty20 in India earlier this year and has led New Zealand in 36 matches across ODI and T20 cricket. His appointment as Test captain was a mere formality after the retirement of Brendon McCullum in February, and at a press conference in Auckland on Thursday it was confirmed that he would lead New Zealand in all three forms.
"Kane has been a leader within the team for a long time now and already shown himself to be an extremely capable captain," David White, the New Zealand Cricket CEO, said. "He's respected by his peers and the wider cricket community for his professional approach both on and off the field, and has a superb cricket brain.
"His drive to see the team succeed and his passion for the game are what you look for in a leader. He's ready for the role and will only continue to grow."
New Zealand's next international tour is to Africa in July-August, when they are set to play Tests in both Zimbabwe and South Africa. At 25, Williamson is expected to become the third-youngest man to captain New Zealand in Test cricket, behind Stephen Fleming and John Parker.
"It's certainly an honour. I've really enjoyed my time spent as captain and believe this team can achieve a lot," Williamson, who is currently in India for the IPL, said. "I'm lucky to have a number of experienced players around me for support and will certainly look to utilise this. We're all striving for the same thing and that's to represent New Zealand with pride and win cricket games."
"I've certainly learnt a lot from Brendon, as has everyone who has played with him. The culture that he and Mike [Hesson, the coach] have cultivated has been a huge part of this team's success in recent times. We not only have good players, but good people too and that certainly makes any captain's job easier."