Djokovic defends Alcaraz absence from Davis Cup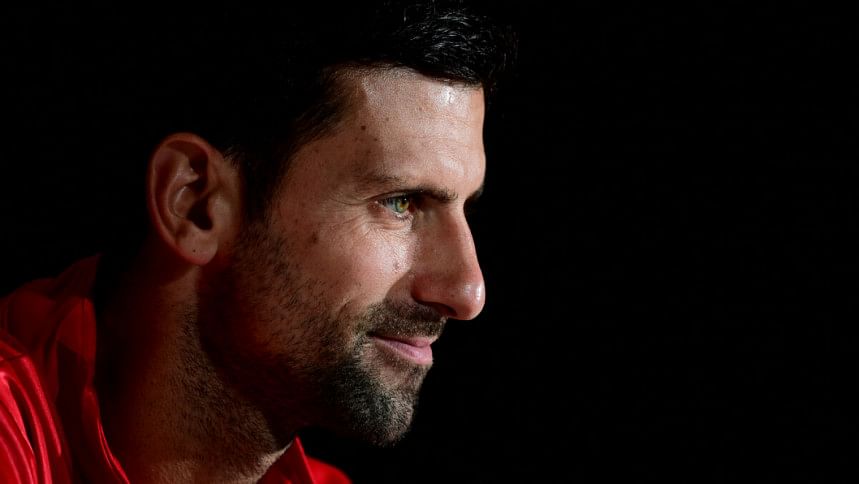 Novak Djokovic stepped in to defend Carlos Alcaraz on Thursday for missing this week's Davis Cup matches, saying the 20-year-old Spaniard may be young but he's not Superman.
Alcaraz pulled out of the final group stage after losing to Daniil Medvedev in the US Open semi-finals, saying he needed a rest.
Spain could have done with the world number two when losing their opening Group C tie in Valencia 3-0 to the Czech Republic on Wednesday.
Djokovic, whose Serbia face Spain on Friday, told the Spanish media in Valencia: "Maybe you guys are upset he's not playing for Spain, because he's 20 years old and I'm 36, and how he's tired and I'm not.
"It's important to understand he's got a lot of time ahead of him."
Djokovic, who defeated Medvedev for a record-equalling 24th Grand Slam at Flushing Meadows, added: "He already played for Spain last year, you can't forget that.
"He won the US Open last year and after a few days he was here playing for his heart and his passion for his country."
The world number one recalled the upset he triggered when choosing not to compete for Serbia in the annual men's team competition.
"I have skipped the Davis Cup several times, I know the backlash and reaction from my country was not so great and there's a lot of negativity when you skip playing for your country," he said.
"It's difficult to always be perfect and always available. We're part of an individual sport, you represent your country but also yourself and there's a lot of tournaments, and he has played a lot."
Djokovic added: "Even though he's 20 years old, it doesn't mean he's a Superman.
"He needs to rest as well ... It's better for us, the Serbian team that he's not here, honestly, but I'm sure he'll be back and bring a lot of joy to Spain."
Djokovic was rested by Serbia's Davis Cup skipper Viktor Troicki for his country's opening 3-0 win against South Korea on Tuesday.
But despite a long season he said he was ready to help Serbia's quest to qualify for the knockout finals in Malaga next month.
"I don't feel very fresh obviously after an exhausting several months with a lot of matches, but I think this is a positive tiredness for the success that I had in America.
"There's not much time to recover, I have to try and maintain the intensity and try to do everything I can to adapt my body and myself to the new time zone and new conditions and contribute to my country with the points."