'It's fine even if I've to miss one or two matches': Tamim stresses on testing squad depth
After pulling off consecutive victories in the ongoing tour with a nine-wicket win against the West Indies in Guyana to seal the three-match ODI series with a game in hand on Wednesday, Bangladesh captain Tamim Iqbal has put serious emphasis on testing the squad depth in the dead rubber, slated for July 16.
Since the ongoing 50-over series is not part of the ICC ODI Super League, Tamim reckons it's the best time to test the bench strength with the series wrapped up already. Following a six-wicket victory in the first match of the series, the Tigers easily chased their target with only losing a wicket after bundling out the Windies for 108 all out in 35 overs.
"The most important area to focus, in my opinion, is that the time has now come to test our bench strength. Normally when playing for [ICC ODI Super League] points, there is not much scope [to rotate players]. But during series like this, where you are up by 2-0, then the ones who haven't played or the ones we've been travelling with for a long time, should be given the chance," Tamim told the reporters post-match.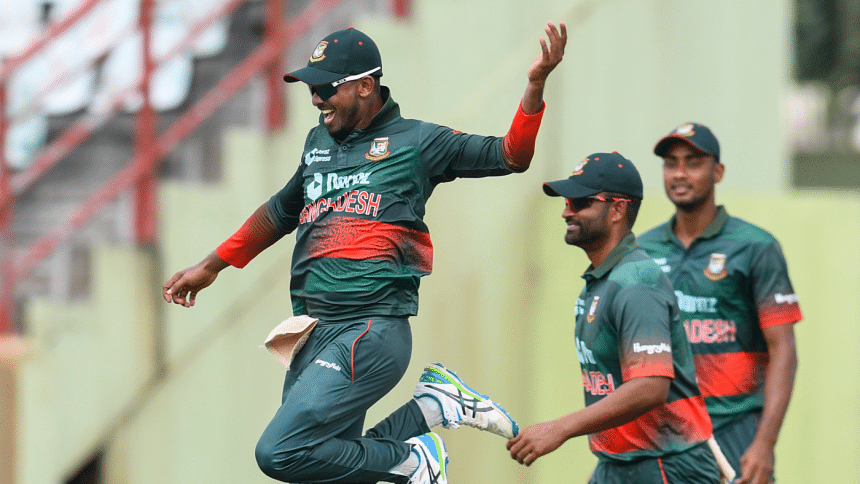 The Bangladesh skipper, who is the leading scorer in the series so far, is even willing to sit on the sidelines to make room for fresh faces and he hinted on the strong possibility of seeing a few new inclusions in the third and final match of the series.
"For that [player rotation] to happen, as far as I'm concerned, it's completely fine even if I have to miss one or two matches. If we can't observe our bench strength in these cases, then can we ever?
"Because suddenly if someone from the best eleven gets injured, then it's difficult for the substitute player. Probably you might see new faces, the ones who haven't played before, in the starting eleven in the next game," Tamim explained as he went on to reiterate the need for testing bench strength.   
 "Of course, like I said, we must test our bench strength. This is one aspect we don't get to see that much in Bangladesh cricket, but that's mainly because we want to win every match.
"Sometimes this [testing bench strength] is important, especially in ODI format because, you never know, you might go into an important series and two of your key players could suffer from injury. As a result, the situation might be tough for the guy who would play [as the replacement]."