Is back pain linked to mental health?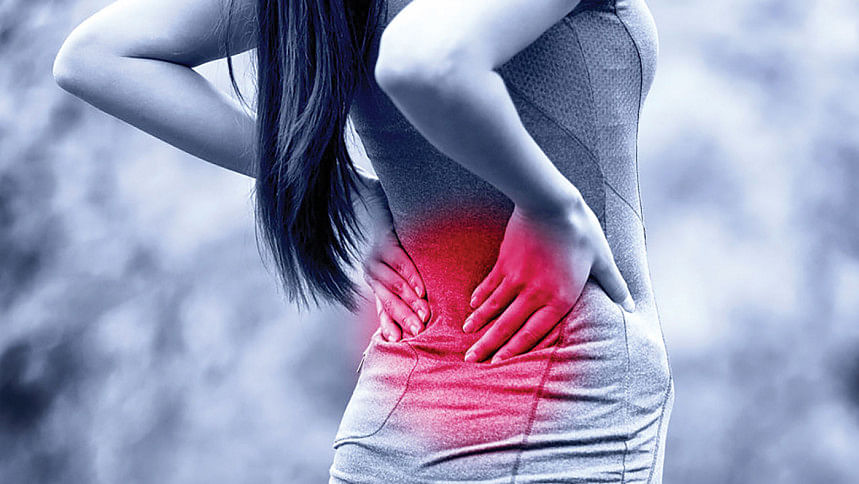 In the past, understanding that the mind could suffer like the body posed a challenge for society's common man. However, times have changed, and people are now giving due importance to mental health, ushering in a new era of effective mental illness treatment.
The human brain possesses a remarkable ability to remember the pain patterns associated with a back injury or disc prolapse. This memory is influenced by both natural and environmental factors. For instance, if someone harbours a particularly negative attitude towards back pain or if the individual with back pain faces stress due to socio-economic or familial factors, the combination of physical back pain and mental anguish can leave a lasting scar in the mind, influencing the perception of pain in the body for years. This type of back pain shares similarities with a condition known as fibromyalgia.
Undoubtedly, dispelling mental pain when it manifests in the body poses significant challenges. Firstly, patients of this kind must be provided with accurate information.
Secondly, they require targeted and specialised treatment, which could include therapeutic exercises, advice, or other interventions.  The idea that Prolapsed Lumbar Intervertebral Disc (PLID) is the primary cause of back pain is widespread among patients.
However, this is largely untrue. Rigorous studies have demonstrated that thousands of healthy individuals have been diagnosed with PLID through MRI but do not experience back pain. Similarly, many low back pain patients exhibit normal MRIs. Therefore, the first step for patients is to seek correct information and treatment.
The writer is a lower back pain researcher at La Trobe University in Melbourne, Australia.
E-mail: hprc2005@live.com