Raising awareness and taking action: International Overdose Awareness Day 2023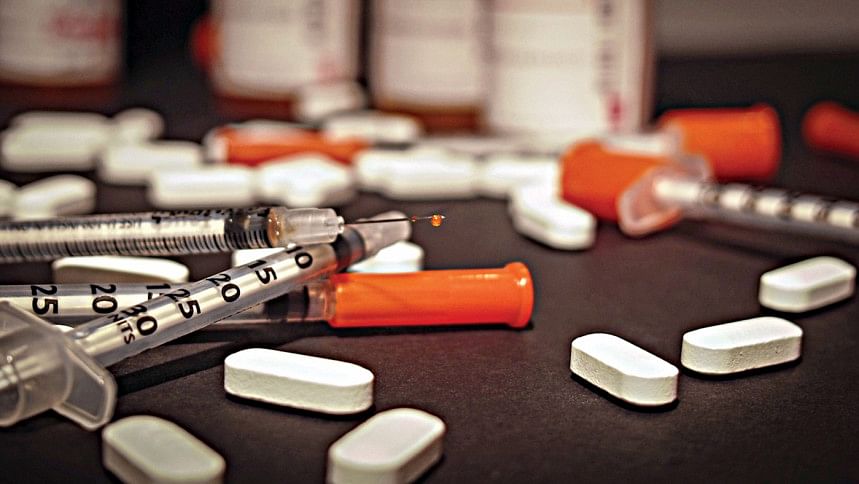 August 31 is International Overdose Awareness Day. In 2019, around 600,000 deaths were attributed to drug use, with 25% related to opioids. Opioids have analgesic and sedative effects and are commonly used for the management of pain.
Opioids are a class of compounds that include natural, semi-synthetic, and synthetic substances with properties that interact with opioid receptors in the brain. They are known for their analgesic and sedative effects and are commonly used for pain management. Opioid medications like morphine, codeine, and fentanyl are widely used for this purpose, while methadone and buprenorphine are used for treating opioid dependence. However, the misuse of opioids for non-medical reasons can lead to dependence and various health issues.
Globally, approximately 5.8% of the population aged 15–64 used drugs in 2021, with around 60 million people using opioids. Drug use disorders affected about 39.5 million individuals that year, and the proportion of those using prescription opioids is increasing.
Opioid use can result in fatal opioid overdoses due to their impact on the brain's respiratory regulation center. Signs of opioid overdose include pinpoint pupils, unconsciousness, and breathing difficulties. In 2019, approximately 600,000 drug-related deaths occurred worldwide, with opioids contributing to nearly 80% of these deaths and around 25% of opioid-related deaths attributed to overdose, causing approximately 125,000 fatalities.
The number of opioid overdoses has been on the rise, partly due to the increased availability of prescription opioids for chronic pain management and the presence of potent opioids in the illicit drug market. In the United States, opioid overdose deaths surged, particularly involving synthetic opioids, from 2013 to 2019.
Fentanyl, a potent synthetic opioid, is about 50–100 times more potent than morphine. While it is included on the World Health Organisation's (WHO) model list of essential medicines for its pain-relieving properties, it has also contributed to a spike in opioid overdose deaths. Drug dealers often mix fentanyl with other substances, including heroin, increasing its potency and making it challenging for users to detect.
Several risk factors increase the likelihood of opioid overdose, including opioid use disorder, injection drug use, resumption of opioid use after abstinence, unsupervised use of prescription opioids, high prescribed opioid dosages, combined use with other substances, and underlying medical conditions.
Efforts to prevent opioid overdose include increasing access to opioid dependence treatment, rationalising opioid prescribing practices, monitoring opioid dispensing, and restricting over-the-counter sales of opioids. However, there is a significant gap between recommended actions and their actual implementation.
Naloxone, an opioid antidote, can reverse opioid overdose effects if administered promptly. It is currently limited to health professionals in many places, but some countries have made it available without a prescription. Programmes providing naloxone to individuals likely to witness an opioid overdose, along with training on its use and resuscitation, have been successful in reducing overdose deaths.
Prevention strategies also involve improving access to opioid dependence treatment, reducing inappropriate opioid prescribing, and monitoring opioid use trends and related harm. WHO recommends a range of treatment options for opioid dependence, including opioid agonist maintenance treatment (e.g., methadone and buprenorphine), psychosocial support, and pharmacological treatment with opioid antagonists (e.g., naltrexone).
In conclusion, opioids have significant medical benefits but also pose risks, particularly regarding dependence and overdose. Addressing these challenges requires a multi-pronged approach, including prevention, harm reduction, and access to appropriate treatment and overdose response measures. If you suspect someone is having an overdose, contact an emergency healthcare provider immediately.
Source: World Health Organisation