Making a study playlist that works for you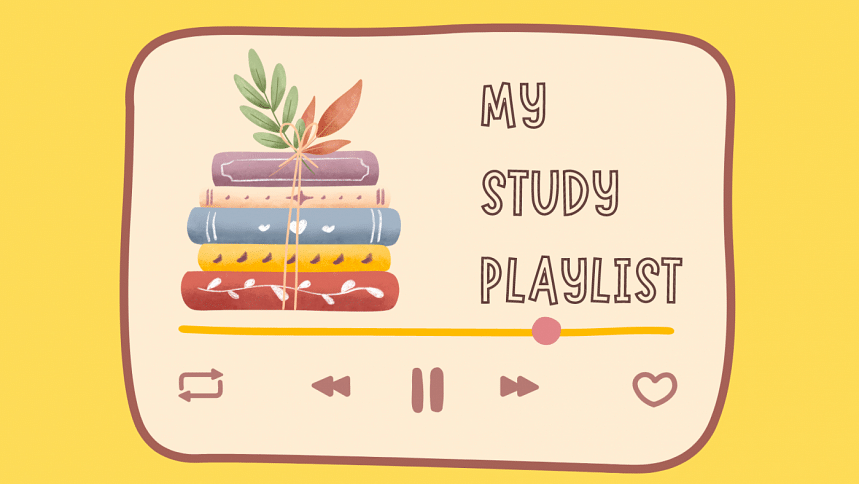 People's opinions vary significantly on the effectiveness of listening to music while studying. While some find themselves unable to focus without listening to some sort of music, others might consider it to be a distraction. There is no hard and fast rule regarding study methods. Every method is valid if it works for you. If you are someone who finds music to be an appropriate supplement to your daily study routine, creating your own study playlist can be a fun and effective way to boost your focus and productivity while studying. 
Here's a step-by-step guide to help you make your personalised study playlist.
Identify what works best for you
Consider what type of music helps you concentrate best. Some people prefer instrumental music, while others find ambient sounds or specific genres like classical, lo-fi, or acoustic tracks more helpful. You can gather information from existing study playlists on platforms like Spotify, YouTube, or Apple Music. Take note of the songs that resonate with you and add them to a list of potential tracks for your playlist. 
Choose songs wisely
Make sure the songs you select have a calm and non-distracting vibe. Avoid tracks with explicit lyrics or sudden changes in volume as they may interrupt your focus. 
Check the tempo of the songs you choose. Songs with a tempo of 60-70 beats per minute (BPM) are often considered the most conducive to focus and relaxation. You can use online tools like getsongbpm.com or other apps to check the tempo of your songs. You might also find that variety is key to keeping your mind engaged. Mix up different artists and genres to maintain interest throughout your study session. 
Organise the playlist and consider the length
Arrange the tracks in a way that helps you maintain a steady flow of concentration. For instance, you might begin with slower-paced, softer songs and gradually build up to more energising ones or vice versa. 
In addition, determine the ideal length of your playlist; it can be as short as 30 minutes or as long as a few hours, depending on the typical duration of your study sessions. 
Customise for different subjects and experiment
If you study multiple subjects, you can create multiple playlists to cater to each subject's specific requirements. For example, you might consider more soothing music for reading and writing tasks, while faster beats could help during maths or problem-solving sessions. 
Add new songs, remove the ones that don't quite fit. It is okay to modify your playlist as you discover what works and what doesn't. Keep changing and modifying till you find your perfect combination of melodies.