Avoid Airport Road for 3 days from tomorrow
BRT requests city dwellers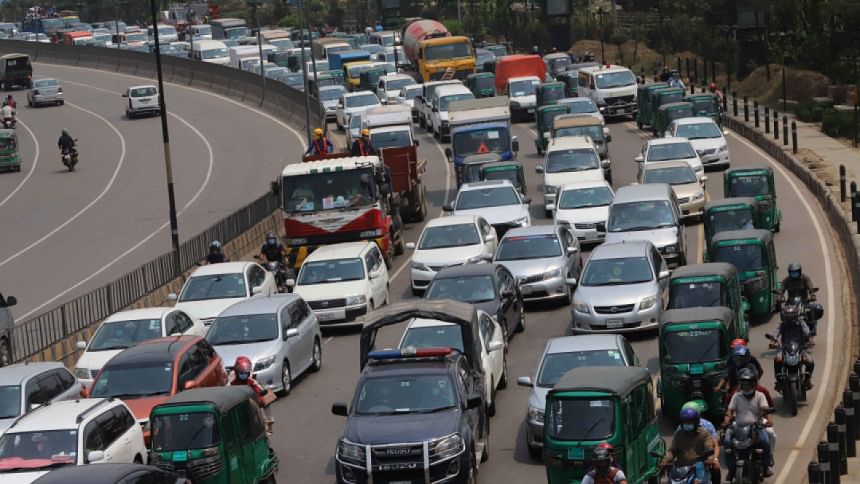 Dhaka city dwellers have been requested to avoid Airport Road for 60 hours from tomorrow evening as traffic situation may worsen due to the development work of Bus Rapid Transit (BRT) project.
The development work will continue under special management from 6:00pm of November 24 to 6:00am of November 27, says a notice signed by the project director, ASM Elias Shah.
Both people and vehicles have been requested to use alternate routes as there is a possibility of tailback, the notice reads.
Talking to The Daily Star, ASM Elias Shah said the notice was issued as the authorities will have to shut two, out of four, lanes for the development work under the project.
Although the work will start tomorrow evening, the road will witness maximum rush on Saturday (November 26) as traffic remains relatively thin on Friday, he said.
Asked about the alternative routes, the official said they are requesting the vehicles coming from outside Dhaka to use alternative roads, including Bhogra bypass, to avoid hassle.
The authorities have apologised for the temporary inconvenience.
An advertisement was also published on national dailies in this regard.