Audi launches Electric Vehicle charging station in Tejgaon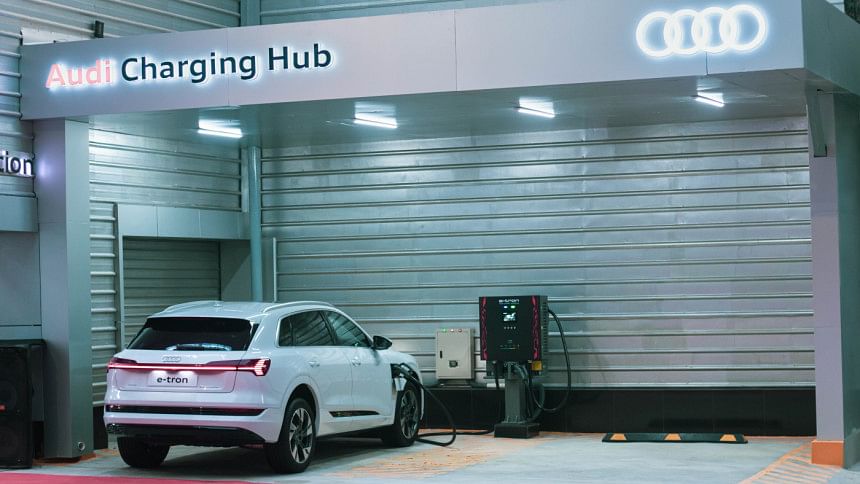 Audi's E-Tron was the first electric vehicle to be registered under the Electric Vehicle (EV) category in Bangladesh, and following that, on March 4, Audi Bangladesh introduced the first electric charging station in the country.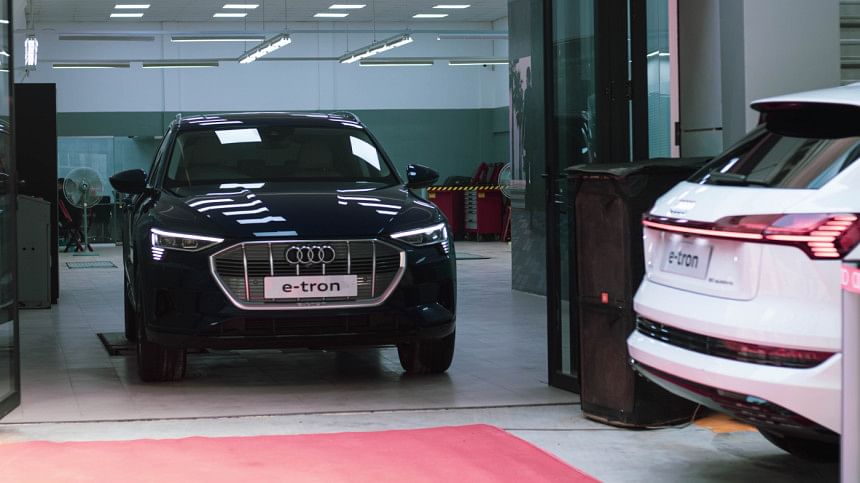 The inauguration of the electric charging station was held during an event at the Audi service centre, which is also where the charging station is located. Jan Janowski, Deputy Head of Mission from the Embassy of the Federal Republic of Germany, attended the inauguration. Followed by a short speech given by the guests, the inauguration took place.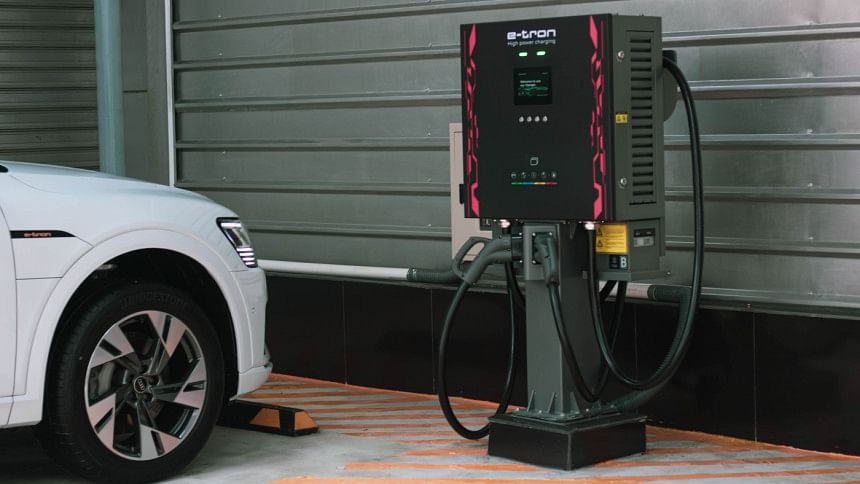 To make the charging stations possible, Audi Bangladesh teamed up with a company called Siemens, which specialises in making charging stations for electric vehicles. The charging station has two power outlets so that two vehicles can be charged simultaneously.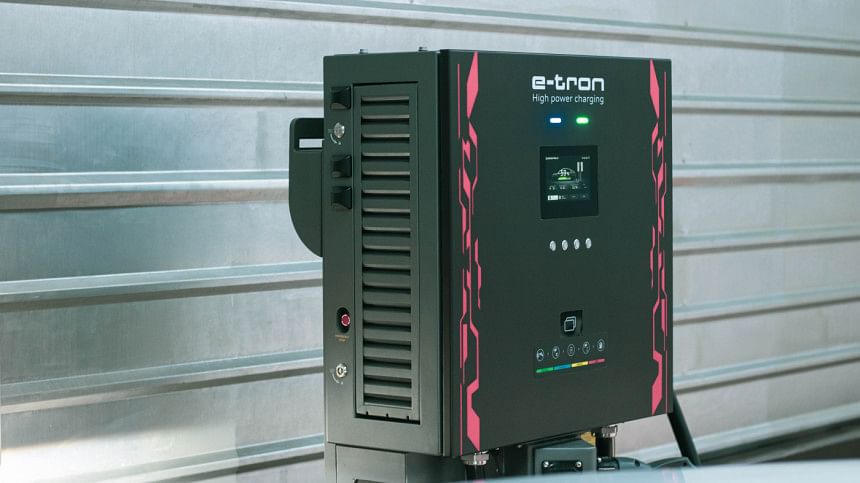 The station itself is a fast charging station, and as per Audi Bangladesh, if a single car is charged, it will charge 60 watts. A regular Audi E-Tron will be fully charged from 0 in 1 hour 30 minutes.
If two cars are charged together, the power splits to 30 watts for each car, and from the ground, it should take about 3 hours to 3 hours and 30 minutes to fully charge the vehicles.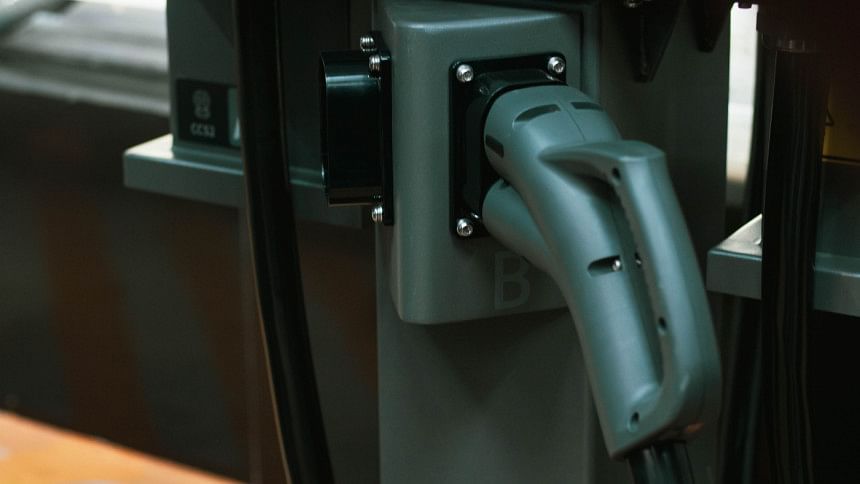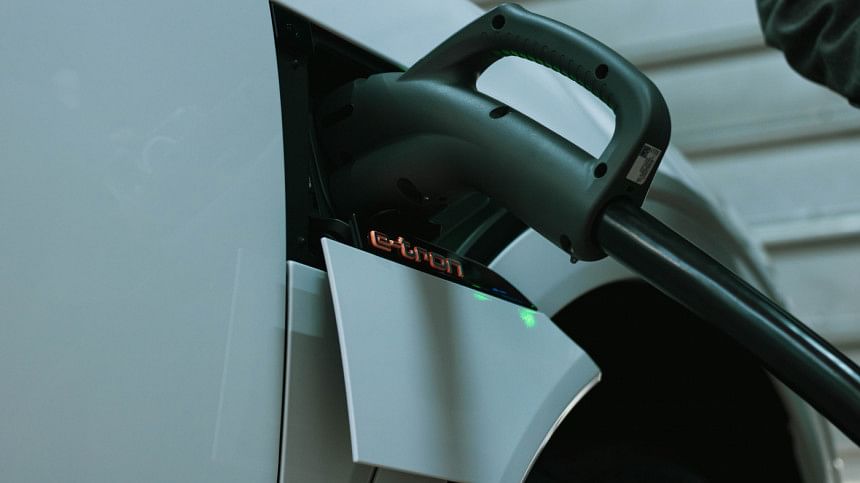 As per the company, this electric charger is compatible with other electric vehicles as well, such as the Mercedes EQS and BMW iX, as they share the same charging port. However, the charging station will not support plug-in hybrid vehicles as they don't come with the extra two pins that are in the charging port.