Catering to modern-day consumers: A thorough e-commerce landscape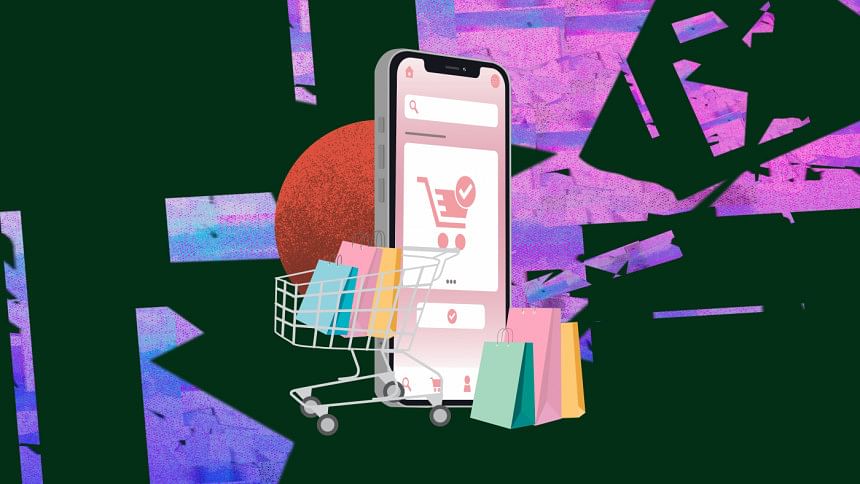 "E-commerce", an industry full of potentials, has been growing exponentially over the last few years, further fueled by the advent of the coronavirus pandemic. Now, we no more have to commute to and from malls or markets, saving a huge amount of time, energy and resources.
In the recent years, e-commerce ecosystem witnessed a robust growth, which is still ongoing. The inception of e-commerce in Bangladesh is believed to begin with Munshiji in 1999, launched by Munshiji Technology Limited to export handicrafts, silk, jute products, etc. Afterwards came in the likes of ClickBD, Ekhanei.com and many more. Despite a number of e-commerce businesses starting their operations in the country, lack of proper regulations in terms of online payments and low internet penetration remained a barrier. With the introduction of newer regulations regarding online payment in 2009, better internet, and the establishment of SSLCOMMERZ in 2010, the e-commerce industry found a chance to spread its roots farther.
Afterwards, the e-commerce industry started gaining proper traction in 2012, with the rollout of 3G due to which internet subscription grew at an average rate of 19.4% annually. However, despite all these impressive facts and figures, it took a while for customers to get used to online shopping, as they still preferred to "touch and feel" products before buying. However, that saw a shift post pandemic.
Besides the comfort of shopping from anywhere and everywhere, e-commerce brings tons of benefits. The B2C e-commerce market in Bangladesh is expected to grow by 17.61% on an annual basis, aimed at reaching Tk 65,966 crore in 2022. Such a growth encourages the opening up of more such companies, creating employment for a huge number of people. Adding to that, e-commerce has also given rise to the delivery industry, opening up more opportunities for work. E-commerce is also bringing newer technology into the country, introducing Bangladesh to the possibilities of enhanced innovation, consequently serving customers better. For example, with the help of Alibaba backed technology, Daraz Bangladesh has gained years of experience and topnotch software, tools, servers, processes from the parent company, improving user experience with data-backed strategies.
Over time, this can create a chain effect, contributing to increases in national income, GDP and standard of living.  
Thanks to e-commerce, flexible work practices like the option to work from home makes it easier for the people of Bangladesh to conduct their business operations freely, enabling them to enjoy a happier and stress-free work environment. On top of that, e-commerce enables people living across all corners of the country to have access to goods, services and information, which would not be possible earlier. Hence, the impact this industry has on maintaining and increasing the living standards of the people of Bangladesh is considerably huge.
However, accumulating all of these impacts, the main essence of e-commerce comes down to one aspect – catering to the consumers.
As 21st century's modern-day consumers, we tend to look for more personalized content, a balance between automation and human interaction, cross-platform mobility and an overall meaningful experience. And the present-day e-commerce businesses have been working to offer just that. Combining advanced technology and engagement strategies such as exciting deals and offers, these businesses have been prioritizing customers like none other. Daraz's iconic 11.11 campaign is a perfect example of that, where technology and effective engagement strategies come together to curate the best, personalized deals for every customer.
And it definitely will not stop here, as leading market players are now focusing on sustainable Customer Value Proposition (CVP), to maximize customer retention. They plan to drive this shift by building the CVP's at a category level, putting customers first to ensure more value and a seamless experience for them.
Terms such as online shopping, e-commerce and f-commerce are now a buzzing part of daily lives. Be it while commuting to and from work, during breaks or while at home on the couch, many of us find ourselves scrolling through online shops, looking to meet our necessities with utmost convenience. And it goes without saying, these online businesses are now truly doing a good job in ensuring both comfort and convenience for the customers. 
Shabbir Hossain is the Chief Commercial Officer (CCO), of Daraz Bangladesh