Decoding the EV craze: Are they just a hype?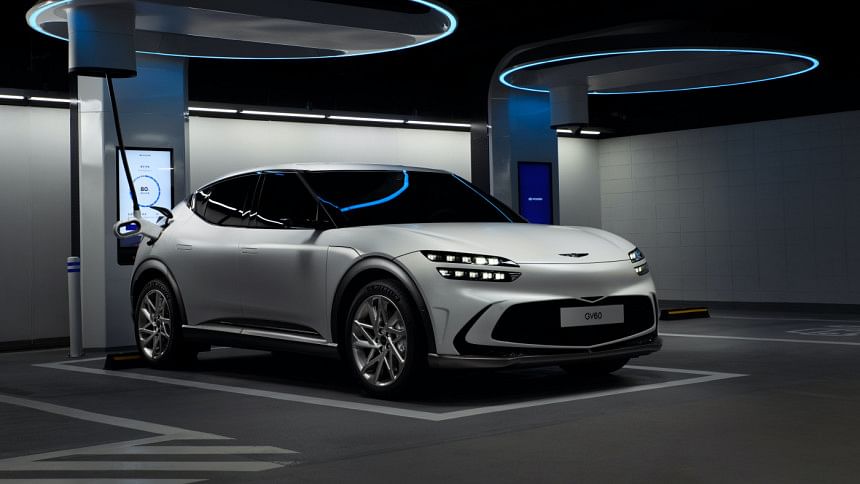 The increasing impact of climate change and the impending consequences are often disregarded by a significant portion of the world's population. Despite discussions on this topic for over a few decades, there seems to be little progress in conveying the urgency of the situation. In general we know that Bangladesh, along with other low-lying countries, will sink due to climate change. As sea levels rise, these countries, including Bangladesh, will be submerged. The higher the sea level, the larger the affected area will be submerged or sink. It is difficult to quantify the exact extent of this impact. Today, we will not delve into the measurements of this impact, but rather focus on our collective understanding and the actions we are taking in response.
The widely discussed narrative is not entirely incorrect, but it is not the only future scenario. To understand this narrative, let's consider an example from our geography exam papers during childhood. Many of us may recall a common question: "What is the difference between Weather and Climate?" If we could grasp the extent or significance of this difference, the present situation would be much simpler for us to comprehend. Simply put, weather refers to the observation of clouds in the sky, allowing us to anticipate the possibility of rain. Climate, on the other hand, represents the average weather conditions over an extended period in a particular region. 
In a slightly different sense, we can say that there is a relationship between climate and time. This relationship spans over 30 years or even more. Although the weather forecast office can provide short-term weather predictions, it does not possess the capability to accurately predict long-term climate changes. The reason being that climate change occurs slowly and over a long period of time. This implies that as long as humans on Earth and our leaders continue to ignore the signs of climate change, it will continue to evolve and worsen. This is not a sudden phenomenon or something that has already occurred and will not happen again. It is an ongoing process. Climate change is an ongoing reality, continuously happening and will continue to occur.
The reason behind stating these things is that the primary driver of climate change is Money. This can be stated straightforwardly. However, we can provide our own explanations. Regardless of the terminology used, whether it is sustainable economics or market-centric economics, the fundamental factor is Money. But so far, we have not been able to establish a direct connection between climate change and money. 
There is a reason for that. To clear the path for direct involvement with business, various catalysts are created. For example, environmentally friendly businesses, eco-friendly buildings, and environmentally friendly initiatives, to name a few. 
In Dhaka city alone, there are 194 environmentally friendly buildings. This is just one example. These buildings appear to be made of glass or concrete when viewed from a distance, without any open windows. I do not claim the authority to say that it will be environmentally friendly if there are no open windows. However, if there are no open windows, it becomes necessary to have an air conditioning system, but how does that contribute to environmental friendliness? I repeat, this is just a question. I do not have the expertise to provide a definitive answer. Perhaps more detailed discussions can shed light on this matter. 
We, the people of Bangladesh, are not the creators of these environmentally friendly institutions, businesses, and initiatives. This is why it can be said that there are alternative motives behind everything. One of the main examples of this alternative motive in promoting climate change is the emergence of Electric Vehicles or cars powered by batteries.
When we say electric cars, it means a vehicle that does not require fossil fuel, hence an electric vehicle. That doesn't mean it doesn't require any energy source. Instead of fossil fuel, it uses batteries. It's like a toy car that runs on two or four batteries. Similarly, the electric cars we can currently ride also have batteries. The only difference between a toy car and an electric car is weight-bearing capacity.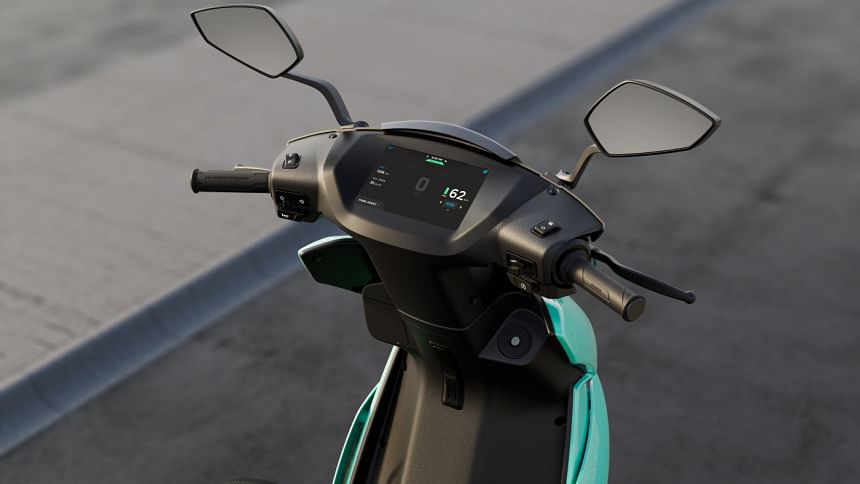 Currently, a relationship is being demonstrated between electric vehicles powered by batteries and environmental conservation. This discussion revolves around how this relationship is transforming an industry and contributing to its expansion.
Petroleum, referred to as fossil fuel in simple terms, is the source of energy derived from underground deposits. We are familiar with this fact. This petroleum, obtained from deposits, is used in vehicles and transportation systems, commonly known as diesel, petrol, octane, and so on, during the era of mechanization. Steam engines were excluded. In steam engines, water is transformed into power generated from heat. There was no association of oil in this case. However, the engines used in vehicles are called internal combustion engines. Where the primary fuel is petroleum. The majority production of petroleum is used in the world for transportation purposes. 
Hence, the discussion or consideration of environmental conservation arises in relation to vehicles, transportation, and transportation systems. Currently, globally, the correct number of vehicles powered by internal combustion engines may not be precisely known, but it is estimated to be around 1.446 billion vehicles dependent on petroleum. Petroleum-dependent vehicles are an integral part of urban civilization. In 1886, the Benz Company introduced the first commercially available vehicle with an internal combustion engine. It had three wheels and resembled our rickshaws to a great extent. That's where it all began. 
This information or the given number is provided for the sake of understanding. These vehicles predominantly use petroleum as fuel worldwide. Due to combustion in these internal combustion engines or vehicles, the emission of carbon dioxide and carbon monoxide occurs as an emission. However, reducing this emission is primarily associated with electric vehicles. The main rationale is that if there is no internal combustion engine, there will be no emission of greenhouse gasses due to combustion. This statement is true.
The story of transitioning to electric vehicles for the sake of environmental conservation has gained tremendous popularity. Currently, 75% of the total carbon dioxide emissions produced on Earth come from transportation-related pollution. Hence, it can be confidently stated to consumers that electric vehicles are good for the planet. This statement is not incorrect. These vehicles are beneficial in terms of comparison, both from the user's perspective and for the environment. But how good are they exactly?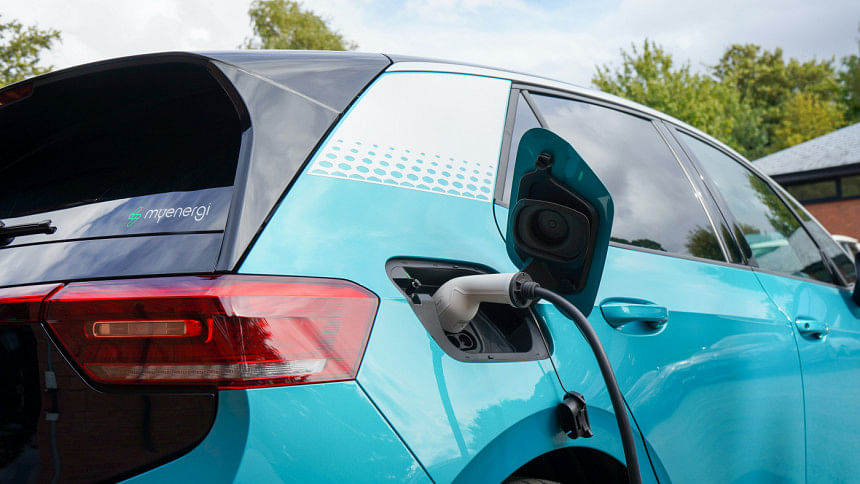 The production of any battery used in electric vehicles requires resources that are not entirely beneficial for the environment. Now the question arises, is petroleum production also good for the environment? Although no significant changes have been observed in neat petroleum production in recent years, the number of electric vehicles has been steadily increasing. Within the booming market of electric vehicles, it is noteworthy that 291 million tons of carbon dioxide have been produced globally in the past decade. This indicates that despite the growing number of battery-powered vehicles on the roads, the carbon dioxide emissions have not decreased significantly.
Battery-powered/ Electric vehicles, despite bringing some benefits in terms of combustion-related damage, do not contribute significantly to environmental friendliness through their battery production processes and the collection of necessary raw materials. Essentially, two environmental costs are associated with battery-powered cars—the production of batteries and the electricity or energy required to charge them.
The batteries of cars are made using lithium, cobalt, and nickel. Due to the abundance of these materials, China dominates the market for these batteries. It is true that no country in the world is entirely self-sufficient in terms of free trade. However, if the car is manufactured in India and the batteries are produced in China, it becomes necessary to consider the significant carbon emissions associated with battery imports. 
In 2021, comparing the two types of vehicles, it was found that the production of a battery-powered car results in approximately 46% carbon emissions compared to an internal combustion engine or petroleum-powered car, which emits around 26% of carbon emissions in their respective production phase. Furthermore, the production of a single car battery releases approximately 4 tons of carbon dioxide. Therefore, if a battery-powered car is used for about 8 years after being manufactured, it would have the same amount of carbon emissions as a brand-new (zero mileage) petroleum-powered car.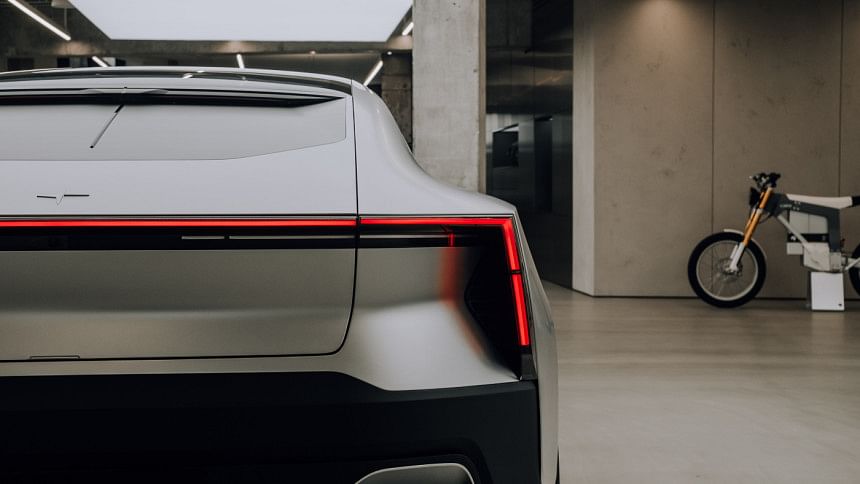 Approximately 100 car batteries can be produced from one ton of lithium. However, to extract and utilize this one ton of lithium, around 2-million-ton of water are required. Therefore, despite the environmentally friendly nature of battery-powered cars, they still involve excessive water consumption in the manufacturing process. In most cases, the value of used water is not taken into account. Even if it were considered, if it were quantified similarly to petroleum or any other resource, the true cost of battery production, including battery-powered cars, would be evident.
Nickel and cobalt are also of a similar nature. Due to their environmentally damaging effects, the Philippines has halted mining operations in 23 mines. Despite these concerns, batteries continue to be used and will be used in the future. However, each battery will eventually lose its functionality after a certain period of use. This means that old batteries must be discarded, much like toy cars. Currently, only five percent of discarded batteries have been recycled. What has happened to the rest? It can be assumed that they have been buried somewhere on the Earth's surface.
The meaning of all this is similar to the concept of weather and climate. The short-term benefits that electric cars provide, as shown by their usage, do not demonstrate the long-term consequences they bring. The popularity of electric cars is higher in countries with greater electricity production capacity, efficiency, and economic stability. Electricity production is a significant factor here. Even if thermal power is used, and its combustion produces emissions, it is still detrimental to the environment. When we consider examples of clean energy, we observe that the countries demonstrating them have relatively lower populations and are mostly imperialistic. If we take the example of India, 61% of its total electricity production comes from thermal power, and its primary source of fuel is coal.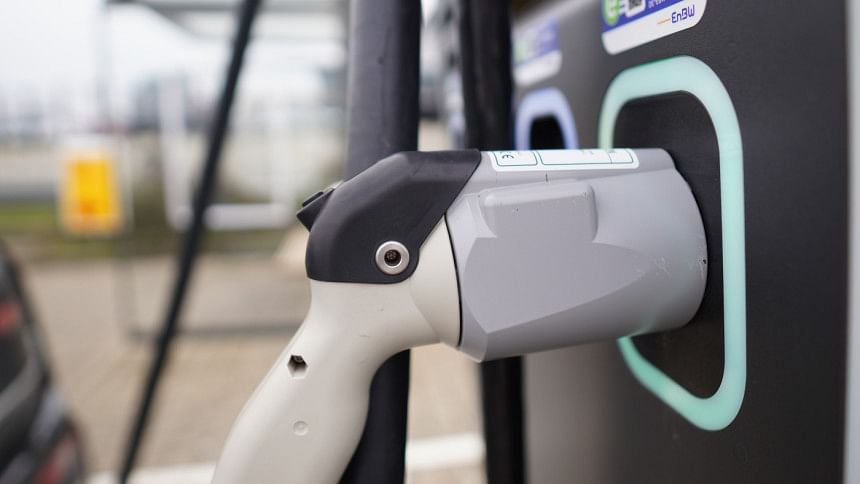 In this regard, India's total carbon emissions result in 60% from energy production. We can also mention Bangladesh in this context, although we do not have statistics on the number of battery-operated vehicles in the country. However, the majority of Bangladesh's electricity production depends on thermal power. The operational cost of electric vehicles depends on the cost of electricity production, along with their environmental implications.
If we consider the example of Nepal, where they heavily rely on hydroelectric power and are self-sufficient, if Nepal were to use electric vehicles more, they would be in a favorable position both economically and environmentally. But how many countries are like that?
China stands out as a prominent car-producing country. Japan, South Korea, Germany, and the United States are well-known in this regard. However, in the current electric vehicle landscape, it is evident that China is dominating the market. The battery market is also predominantly controlled by China. 
Therefore, the effectiveness of the regulations put in place to save the planet can be called into question. How much thought has been given to it will only become clear with time? Once China gets a hold of something, its accessibility reaches a level where almost everyone can afford it. While this may seem favourable to us, it could be terrifying for the future.