Esports: Aren't they more than just digital games?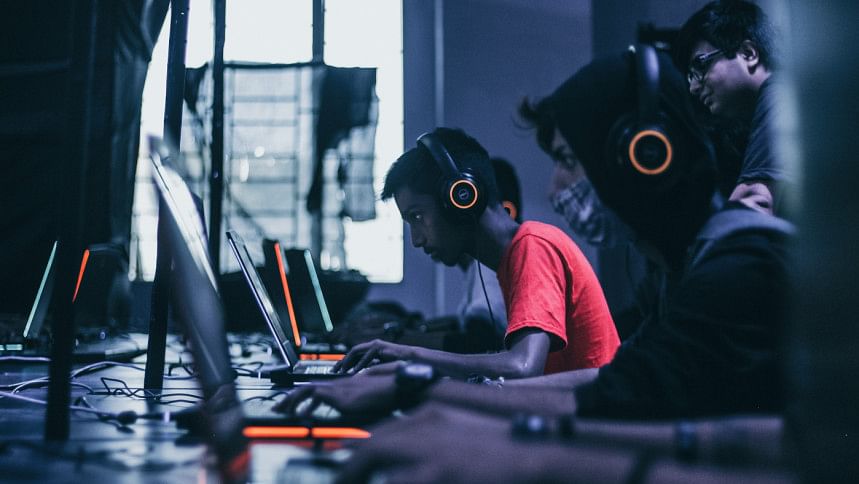 In today's digital era, esports, or electronic sports, has rapidly taken centre stage in the world of competitive entertainment. This arena of competitive video gaming, once seen as a simple pastime, has become a booming industry with global revenue crossing the $1 billion mark as of 2020. And as this wave sweeps over continents, Bangladesh, with its dynamic youth population, stands to benefit immensely from this revolution.
Esports, akin to traditional sports, has a profound ability to connect individuals and communities. With digital gaming platforms, players across cities, countries, and continents can easily interact and compete. A competitor from Dhaka can seamlessly match strategies with someone in Tokyo, creating bonds that transcend geographical barriers.
Moreover, esports is inherently inclusive. Unlike some traditional sports, physical abilities don't limit participation in esports. This universal accessibility ensures that it caters to a broader demographic, opening doors to many who might feel excluded from other competitive arenas.
Bangladesh's burgeoning tech-savvy population offers a unique advantage in the esports domain. Already, talented young gamers from Bangladesh are marking their presence on international platforms, showcasing extraordinary prowess and strategy. Encouraging the esports ecosystem can further amplify Bangladesh's digital imprint on the global stage.
It's vital to dispel some misconceptions surrounding esports:
The stereotype of a gamer leading a sedentary lifestyle is outdated. Professional esports players today often maintain regular fitness routines, acknowledging that physical health plays a pivotal role in mental sharpness. Additionally, emphasis on ergonomics and regular intervals ensures players' holistic well-being. While concerns about digital addiction and social isolation are worth noting, it's crucial to remember that moderation is key. When approached with discipline and structure, esports can enhance cognitive skills, and problem-solving abilities, and foster team spirit. Esports, like any competitive field, has its code of ethics, success stories, and role models. It encapsulates values such as perseverance, respect, and dedication, which align seamlessly with the core principles deeply revered in Bangladeshi society.
The rise of esports offers countries, including Bangladesh, a multitude of opportunities, ranging from economic growth in the tech and entertainment sectors to the enhancement of its global digital presence. By recognising the potential of esports and understanding its profound impacts, there lies a promising avenue for societal connection, global interaction, and individual growth in the digital age.
The writer is a resident psychologist in a public medical college.