Facebook unveils two new video-calling devices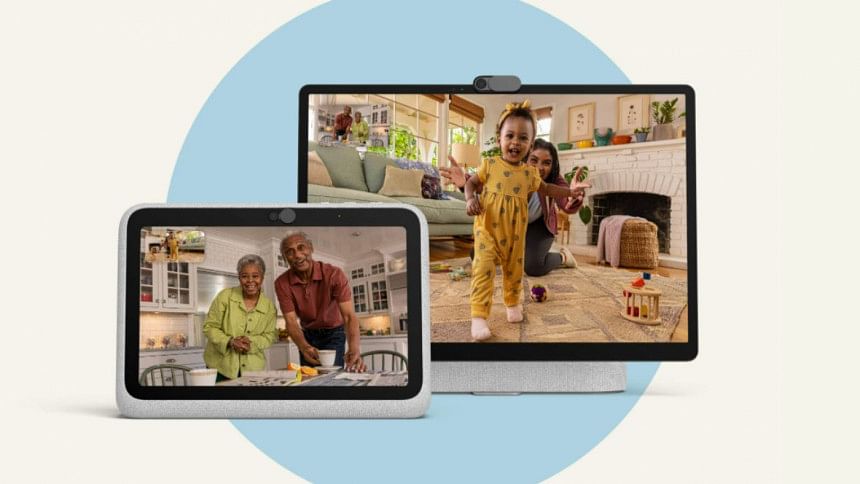 Facebook announced two new Portal video calling devices on Tuesday.
The 10-inch Portal Go is an all-new, portable form factor wrapped in fabric with a standalone battery. The updated Portal Plus replaces the 14-inch device that first debuted three years ago. New software updates put even more of an emphasis on video calls in a remote work setting.
The Portal Go and Portal Plus cost $199 and $349, respectively.
The new Portal Plus is similar to its predecessor in terms of functionality, but Facebook has removed the swivel display that could rotate from portrait to landscape mode. Both Portals, like previous versions, have a physical shutter to cover the camera.
The Portal is almost entirely dedicated to video calling. A new calendar app syncs with Outlook or Google to display upcoming meetings and allow you to jump into calls directly from the Portal home screen.
All Portal devices now support Zoom, Cisco's Webex, BlueJeans, and GoToMeeting, in addition to Facebook-owned Messenger and WhatsApp.
In December, Portal will add Microsoft Teams support, reports The Verge.