Microsoft's Bing search engine is now powered by ChatGPT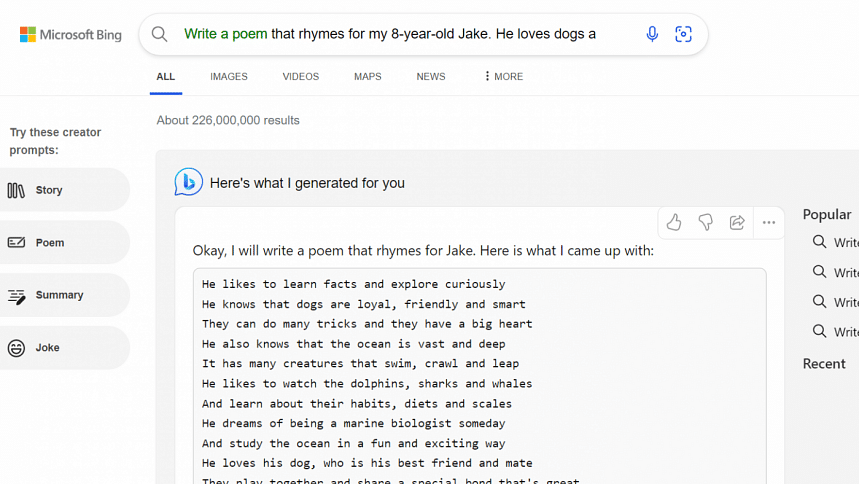 Microsoft's search engine Bing is now integrated with ChatGPT. The same AI technology that powers the chatbot ChatGPT has been upgraded and added to the latest version of Microsoft's Bing search engine. A new experience for browsing the web and finding information online is promised by the company as it introduces the product alongside new AI-enhanced features for its Edge browser.
"Chat" and "Compose" are two of the new features of its Edge browser. Edge's sidebar will contain these embedded. While "Chat" allows users to sum up the website or document they're viewing and ask questions about its contents, "Compose" serves as a writing assistant, helping to generate text, from emails to social media posts, based on a few initial prompts.
The new Bing now has a chat start button in its toolbar, which takes you to a conversational interface akin to ChatGPT. One important thing to keep in mind is that while Bing's ChatGPT bot is much more current and can handle queries related to far more recent events, OpenAI's ChatGPT bot was trained on data that only covers to 2021.
The announcement comes on the back of Microsoft recently investing heavily in OpenAI, and Google launching its own rival to ChatGPT called Bard.