OpenAI employees revolt; threaten to quit unless board resigns
Rebel employees include the just replaced interim CEO Mira Murati.
Following the recent firing of Sam Altman, ex-CEO of OpenAI, the staff of the AI startup has issued a collective ultimatum, expressing their intent to resign unless the board steps down, according to a letter obtained by Reuters.
As per Reuters, the employees are contemplating a move to Sam Altman's newly established division at Microsoft unless the current board of OpenAI resigns.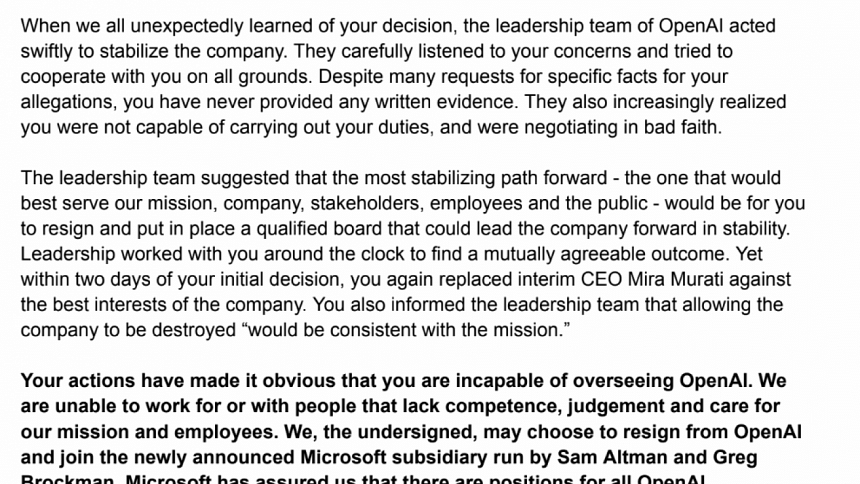 The letter signals a significant internal challenge within OpenAI, with approximately 500 members of OpenAI staff showing their willingness to leave, as indicated by an insider familiar with the situation, reports Reuters.
The signatories of the letter include Chief Technology Officer Mira Murati, the former interim CEO.