Sony unveils new handheld gaming device and gaming earbuds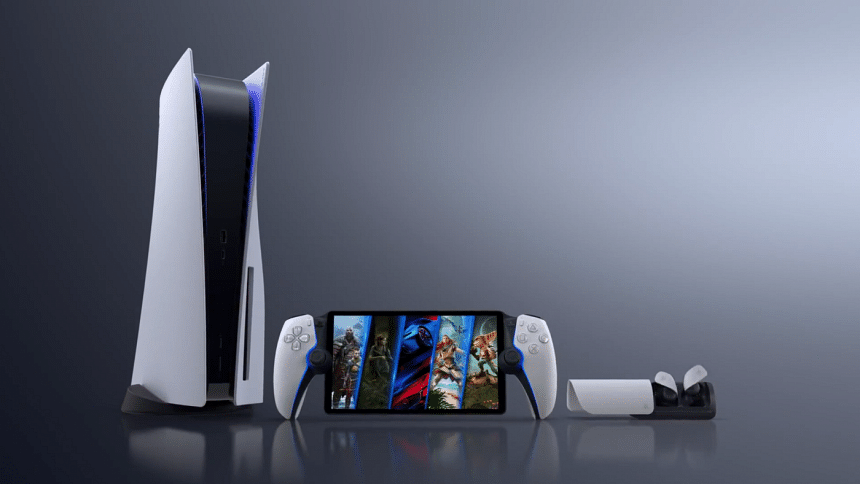 In a highly anticipated event, Sony took centre stage at the recent PlayStation Showcase to announce a range of groundbreaking gaming devices sure to delight avid gamers worldwide. Among the thrilling unveilings was 'Project Q', a long-rumored game streaming device that promises to revolutionise the way gamers experience their favourite titles.
Project Q boasts a compact 8-inch screen complemented by controller attachments on either side, reminiscent of the highly acclaimed DualSense controller. This ingenious design allows gamers to enjoy their beloved titles on the go, with unprecedented convenience. From battling hordes of infected in The Last of Us to embarking on epic quests in other critically acclaimed games, players will finally have the freedom to enjoy these immersive experiences even from the comfort of their bathrooms. Sony's Project Q confidently sets itself apart from competitors such as the Steam Deck, ensuring a seamless and reliable gaming experience.
While specific details regarding the software on Project Q are yet to be revealed, it is hoped that the device will offer a range of versatile features beyond mere connectivity to the PlayStation 5 (PS5). Enthusiasts are eagerly anticipating the potential inclusion of standalone functionalities, enabling users to engage with the device's capabilities without the need for constant connection to their PS5 consoles. Moreover, speculation has arisen about the possibility of streaming games through the popular PS Now service, further enhancing the device's appeal and versatility.
In addition to the remarkable Project Q, Sony also introduced a set of cutting-edge true wireless earbuds tailored for gaming enthusiasts. Designed to seamlessly integrate with the PS5 and PC platforms, these gaming earbuds promise to elevate the audio experience to new heights. With little information available at present, it is expected that the earbuds will provide a remarkable audio environment for players engaging in their favourite games on the forthcoming Project Q, alongside other compatible devices.