The rise of AI in Hollywood: Actors and writers vs automation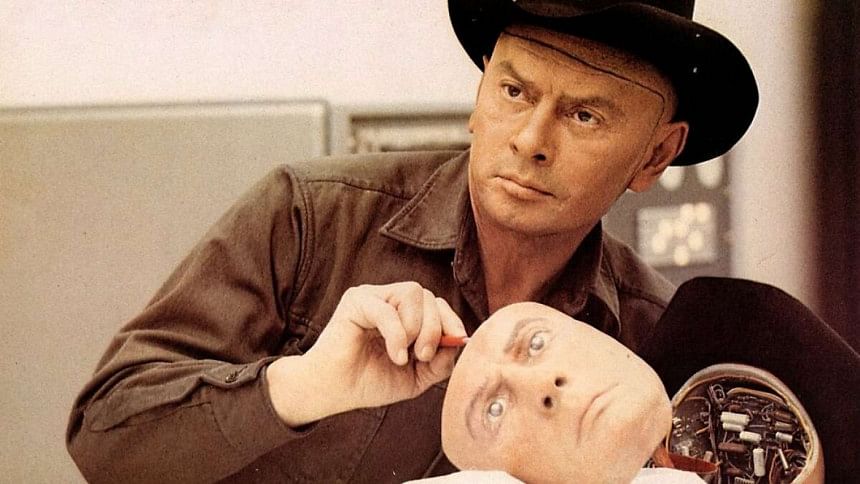 AI - a topic of heated discussion almost anywhere these days. Ever since the introduction of powerful art generators like Midjourney and advanced chatbots like ChatGPT, the debate regarding AI replacing human jobs has been at the forefront of many professional discussions. Recently, Hollywood has been having its fair share of internal conflict due to AI, as SAG-AFTRA (Screen Actors Guild-American Federation of Television and Radio Artists) and WGA (Writers Guild of America) are, at the time of writing, still on strike against AMPTP (Alliance of Motion Picture and Television Producers), primarily regarding the trade association's recent stance on AI. 
As per reports, AMPTP has allegedly put forward a proposition that would grant studios the ability to employ AI-generated replicas of background actors for an indefinite amount of time. In exchange, the actor willing to have their likeness copied by AI will be paid only a single day's worth of payment, which can be as low as $200. The suggested contract also details that the scanned AI-based likeness can be used "for the rest of eternity in any project they want with no consent and no compensation". As such, without mincing any words, the studios can be allowed to replace actual human beings with AI.
That's not even the end of it. The reasons behind the initial strike by the WGA writers range from inequality in payment, prevalence of streaming platforms to unfair working conditions. However, concerns regarding creative jobs being replaced by AI has reached an all-time high as well. Artists and screenwriters who are part of the WGA union have joined hands to fight against the very real potential of having their creative contributions to modern media and film being substituted by automated counterparts. This draws a very clear line between the importance of 'human creativity' versus the obvious ease and preference of AI to generate 'human-like' creative content. Unfortunately, many studios are steadily leaning towards the latter option. 
A recent example of studios preferring AI-generated content can be found in Marvel Studio's newest episodic series, Secret Invasion. While MCU movies and shows have never been shy of using CGI and computer-generated effects, this time, the opening of the show was completely AI-generated, notably full of alien-like humans that an experienced eye can easily spot to be the work of AI. According to Method Studios, the creators of this particular opening, no human artists' jobs were replaced when making this opening sequence. The intended "otherworldly and alien look", as per their quote in an article from The Hollywood Reporter, could only be achieved using a custom AI tool. Given that the show's core story revolves around aliens secretly replacing humans, the fact that the opening itself uses AI over humans fits right into the theme!
The question of whether actors should be replaced by AI is a complex topic. As per a recent article by the Hollywood news portal Deadline, Duncan Crabtree-Ireland - the National Executive Director & Chief Negotiator at SAG-AFTRA - stated that the intention of the strike is not to explicitly ban AI. Through negotiations, the union wants to state that the use of AI in media and films has to be done "in a way that respects actors, their human rights to their own bodies, voice, image and likeness". While there is no clearly defined explanation (yet) of how the use of AI can "respect" actors, the concerns from affected parties are understandable. It cannot be denied that using AI in media and film production comes with certain advantages. 
Unlike humans, AI can be programmed to portray a wide range of characters, which will allow audiences to witness a wide diversity of characters and representations impossible from a single human actor. AI can simulate and generate scenes more quickly, which can reduce production costs - a boon any studios will glee at. Furthermore, an AI-generated likeness of a human actor can be used to perform dangerous stunts that may harm the actual human body. Also, AI can bring back iconic performances from the past and recreate them for new audiences. A recent example can be found in The Flash, in which a deepfaked version of the deceased Christopher Reeve's Superman was seen. 
Nonetheless, 'acting' in its purest form is a humane act. It is creativity at its finest and the accumulation of heart-touching writing, casting, directing and performing coming together to create memories that last a lifetime. AI, no matter how many large-language models and references are used to train it, will not reach the sheer complexity of a human mind or the magic inside a human soul. Acting, as a whole, is an expression of pure emotions, a trait that lifeless beings will not be able to comprehend. The empathy and connection a human audience will feel from an authentic human actor should, in comparison, pale to that of AI-generated performances. As such, the nuanced understanding involved with interpreting scripts and making on-spot creative choices will not always result in a 100% success rate when translated to the cold, hard algorithmic calculations of a machine. 
As is the case with any debate, each side of this argument has notable pluses and minuses. This is why the union's suggestion to cooperate with AI rather than being completely replaced by it is a sound decision. Keep in mind that technology itself exists to make the lives of humans easier. AI, being an amalgamation of human knowledge and skills, should be no more than a tool that can enhance aspects of our daily lives. The same can be done in Hollywood as well. For example, AI can be used to create realistic visual effects that will assist actors in enriching their performances and adding more depth to their roles. While deepfaking and replicating likeness are mired with ethical concerns - and will always be - an agreement between conflicting parties can be possible as long as the aforementioned point of "respect" is kept intact. 
When I asked ChatGPT about its stance on AI replacing actors, it, as you might expect, strongly stated that as an AI, it cannot generate its own opinion on real-life matters. However, its response was anything but brief. Towards the end of its three-paragraph answer, it stated, word to word: "Ultimately, the future of AI in acting will likely involve a balance between utilising AI as a tool to enhance performances and preserving the authenticity and artistry of human actors." So even ChatGPT believes that AI and humans can coexist in the realm of entertainment and acting!