What happens when our data gets leaked: Here's how concerned you should be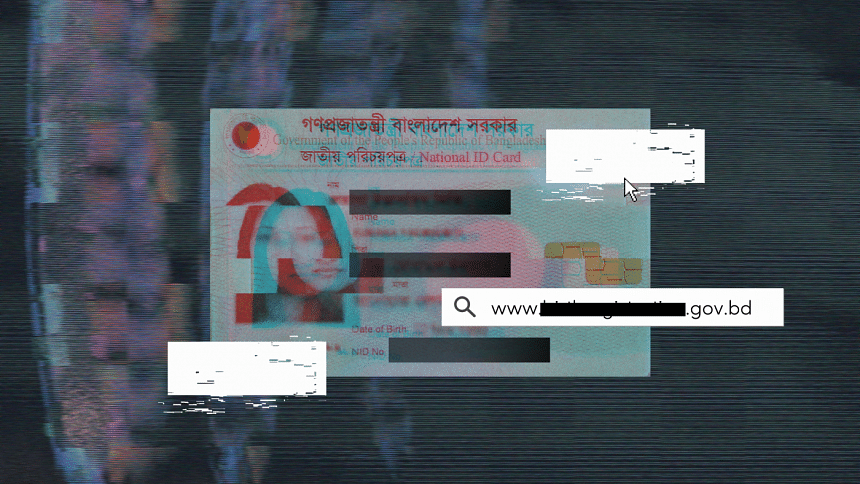 A recent security breach on the website of the Office of the Registrar General, Birth & Death Registration (BDRIS), has left the personal information of millions of Bangladeshi citizens exposed on the internet.
This breach has raised significant concerns regarding data privacy and the potential consequences individuals may face when their sensitive information falls into the wrong hands.
Let's will delve into the implications of such a breach, highlighting the far-reaching effects on affected individuals.
The gravity of the data leak
The exposure of personal data belonging to at least 50 million Bangladeshi citizens raises alarming questions about the security measures in place to safeguard sensitive information. The leaked data encompasses a wealth of personal details, including full names, birth dates, addresses, parents' and grandparents' names, phone numbers, and more. The comprehensive nature of this breach amplifies the potential risks faced by affected individuals.
Immediate consequences of data leakage
Identity theft and fraud: The leaked personal information provides cybercriminals with a treasure trove of data that can be exploited for identity theft and fraudulent activities. Armed with these details, malicious actors can impersonate individuals, open fraudulent accounts, and carry out financial transactions, leading to significant financial losses and reputational damage.
Targeted phishing and social engineering attacks: Phishing attacks, a prevalent form of cybercrime, often rely on personal information to appear more convincing. With access to individuals' names, addresses, and phone numbers, hackers can craft sophisticated phishing emails and messages, luring victims into sharing additional sensitive information or clicking on malicious links, potentially leading to further data breaches or financial harm.
Personal privacy invasion: The exposure of personal information on such a massive scale infringes upon the fundamental right to privacy. Individuals affected by the breach may experience anxiety, fear, and a sense of violation as their private lives become vulnerable to exploitation. The loss of control over personal information erodes trust and can have long-lasting psychological consequences.
Extended consequences and potential exploitation
Targeted advertising and scams: Cybercriminals and unscrupulous marketers may capitalise on the leaked data to launch targeted advertising campaigns or perpetrate scams. Personalised advertisements, often based on individuals' specific information, can lead to an influx of unsolicited calls, emails, and messages, eroding trust in legitimate communication channels and causing a nuisance for affected citizens.
Social engineering attacks: With access to intricate family lineage information, hackers can manipulate relationships and engage in social engineering attacks. By posing as trusted family members, criminals can exploit unsuspecting individuals, extracting sensitive information or coercing them into financial transactions under false pretences.
Government surveillance concerns: The scale of this data breach brings to light concerns regarding government surveillance and the potential misuse of personal information. As citizens' data falls into the wrong hands, it can be exploited to monitor and control individuals, infringing upon civil liberties and eroding trust in government institutions.
Long-term mitigation efforts and restoring trust
Strengthening data security measures: The BDRIS breach underscores the pressing need for robust data security measures across governmental bodies and organisations that handle sensitive personal information. Implementing multi-factor authentication, encryption protocols, and regular security audits can significantly reduce the risk of breaches and enhance overall data protection.
Enhanced privacy laws and regulations: The incident highlights the importance of comprehensive privacy laws and regulations that govern the collection, storage, and handling of personal data. By enacting stringent legislation, governments can hold organisations accountable for data breaches, imposing penalties that act as deterrents and incentivising better data protection practices.
Empowering individuals with privacy awareness: Educating citizens about data privacy and equipping them with the knowledge to safeguard their personal information is paramount. By promoting privacy awareness through public campaigns, workshops, and digital literacy programmes, individuals can adopt best practices to protect themselves from potential threats and exercise greater control over their digital identities.