You can now use Google Bard in Bangla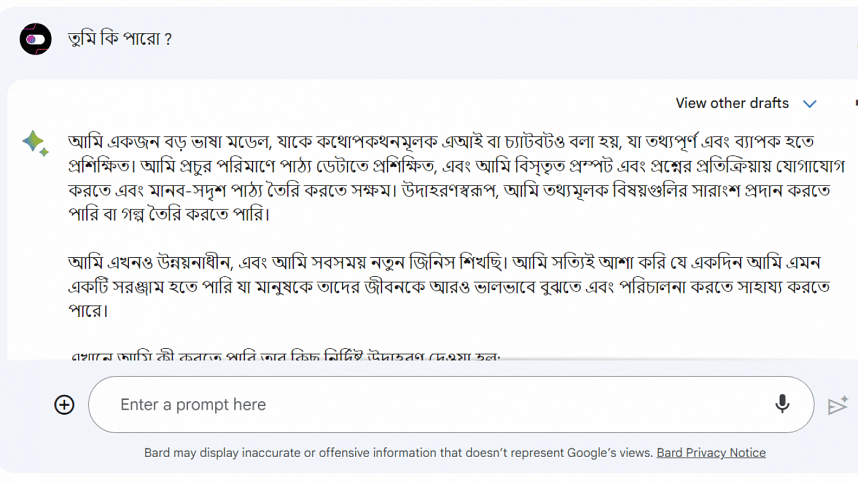 Google has released a new update to Bard, in which the AI chatbot can understand and give replies in over 40 languages, including Bangla. 
To use it in Bangla, simply load up Google Bard on your browser, sign in with your Gmail account, and type in Bangla. The resulting answer will be in Bangla as well. You can then share the response via drafting in Gmail, exporting to Google Docs, or creating a public link that can be shared with anyone.
According to Google, Bard now also supports languages such as Arabic, Chinese, German, Hindi, and Spanish, and has been made accessible to more places worldwide. 
In the new update, users can also modify responses from Bard to five different styles: simple, long, short, professional, and casual. After Bard has generated a response, click on the icon next to the 'thumbs down' and adjust the given answer accordingly. Right now, this feature is only available in English, but Google has said it will be launched for other languages soon.