Canadian aviation expert joins Nepal plane crash probe team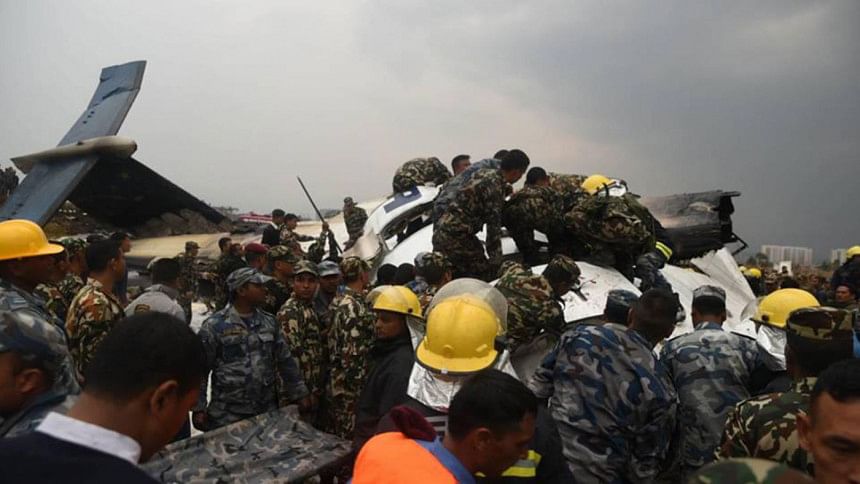 A Canadian aviation expert has joined the probe body in Nepal to investigate into the plane crash of US-Bangla Airlines.
The aviation expert reached Kathmandu today and will visit the crash site as part of the investigation, Yagya Prasad Gautam, chief of the investigation committee formed by the Nepalese government, told The Daily Star.
The Canadian expert will also interview the team members involved in the rescue mission at the Tribhuvan International Airport after the crash took place on Monday, Gautam added.
The 78-seater US-Bangla Airlines Bombardier Dash 8 Q400 aircraft, which slammed on an empty field and burst into flames at the Tribhuvan International Airport in Kathmundu, was manufactured in Canada.
The Civil Aviation Authority, Bangladesh (Caab) chief earlier said the black box of the aircraft will be sent to Bombardier in Canada to decode it. "After decoding the black box, we can say whether there was a technical glitch or human error behind the crash," he said.