BCL committees at 3 Public UNIVS: Rogues rewarded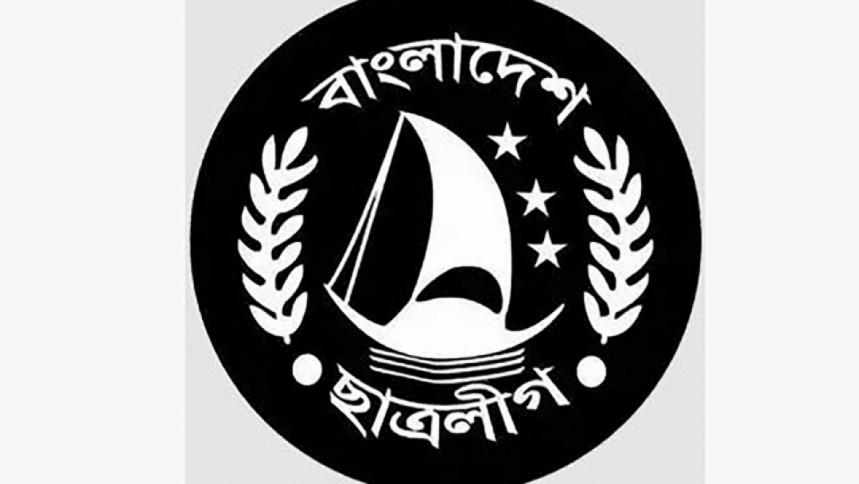 "Usually, the pro-ruling party student bodies try to control campuses and pick these types of leaders thinking they could help in achieving that."
Some were accused in murder cases while others were expelled from the organisation for criminal activities. But that didn't stop the BCL central committee from awarding them top positions of its units at three public universities.
Some are not even students, The Daily Star found upon talking to the authorities of one of the universities.
In the last week of July, Bangladesh Chhatra League central committee picked controversial leaders for the top posts when it announced partial committees for Jessore University of Science and Technology (JUST) and Islamic University in Kushtia, and a full committee for Chittagong University.
Take, for instance, the case of Tanvir Faisal, the new general secretary of JUST Chhatra League.
He was accused in the case for the murder of fourth-year student Naimul Islam Riyad, a fellow activist. Riyad was brutally hacked to death on campus on July 14, 2014, according to media reports.
Chhatra League President Al Nahian Khan Joy and General Secretary Lekhak Bhattacharya announced the 11-member committee for JUST on July 31.
Tanvir was named accused in the charge sheet submitted to a Jashore court in September 2015. The university authorities then suspended him, according to media reports.
Tanvir was also accused in a robbery case filed with Jashore Kotwali Police Station on October 8, 2017. He was among 25 Chhatra League men accused of taking some 300 mobile phone sets, 100 laptops, and other valuables from the university's Shaheed Mashiur Rahman Hall, said BCL insiders.
He refused to comment on the cases filed against him, saying those were under investigation.
"I am on bail," he said before hanging up without taking any further questions.
Al Mamun Simon, who was made vice-president in the new BCL committee, was also accused in that robbery case.
Meanwhile, allegations are also rife against SM Ekramul Kabir, now the joint secretary.
Kabir was involved in selling drugs on campus and was  suspended from the university for violating discipline on February 19, 2019.
Arif Hossain Rifat, a vice president of central Chhatra League tasked with JUST  BCL, said, "Though I was in charge, I was not informed about recommending or appointing Tanvir Faisal as a top leader of that unit. We knew of the allegations against him, but our two top leaders make the final decision about appointing leaders to BCL units."
The leaders of the new committee at Islamic University (IU) unit also face criminal allegations.
Faisal Siddike Arafat, who was made the president of the new 11-member committee, is accused in several cases including attempt to murder.
A former assistant secretary of the previous committee, Arafat was expelled from BCL for his involvement in vandalising a temple on the campus in March 2016. Nearly two years later in January 2018, he allegedly helped some of his followers, detained for using drugs on campus, escape from a police van.
He, however, was reinstated in the organisation a month later following his application to the Chhatra League central leadership, according to IU sources.
In January 2020, Arafat was made prime accused in the case filed over the attempted murder of Rakibul Islam, the then general secretary of IU BCL, according to media reports.
Contacted, Arafat refuted all allegations, saying the case was politically motivated.
"The central committee didn't find my involvement in vandalising the temple and so they withdrew the suspension order. Even the university's Puja Udjapan Parishad also said I was not involved in the incident," he added.
On the other hand, he said the IU thana police provided him with a signed paper saying he "was not involved in snatching away the detainees from the police van".
A BCL leader of IU said that apart from Arafat, there are some examples of ineligible persons getting posts, depriving many others.
He said Nasim Ahmed Joy was given the general secretary's post in the new committee even though he did not have any post in any previous committee.
"It happened because top leaders of the central committee get a huge amount of money in exchange for two top posts [of president and general secretary of the university unit]," he said.
This newspaper could not independently verify this claim.
Sadhin Sahed, social services secretary of central BCL, who is tasked with overseeing organisational activities of Islamic University BCL, told The Daily Star, "The central committee had withdrawn the suspension order, as allegation of vandalising temples against Arafat was not found to be true. So we put his name on the list with other candidates.
"We recommended possible leaders' names on the basis of their popularity. We found out that he is very popular among the leaders and activists of IU BCL.
"But whoever we propose for a committee, our top leaders ultimately pick the committee."
The announcement of a new committee at Chittagong University raised the eyebrows of many.
Of the 376-member full committee, declared on July 28, 10 stand accused in murder and other cases, according to BCL leaders.
Pradip Chakraborty and Jahedul Awal, appointed as vice presidents of the new committee, are accused in the case filed over BCL leader Tapos Sarkar's murder in 2014.
On the other hand, Raju Munshi, now the joint secretary, is accused in a case for a double murder in Chattogram's CRB area in 2013.
Mofazzal Haider Ibne Hossain and Mizanur Rahman Khan, who were seen wielding sharp weapons during a clash in 2015, were made vice presidents, said CU sources.
Rejaul Haque Rubel, the new CU BCL unit president, and Iqbal Hossain, the general secretary, are not regular students anymore. Rejaul enrolled in the university in 2007 and Tipu in 2011.
In the new committee, at least two dozen office-bearers are not regular students.
Asked about this, Rejaul said, "It's possible if the vice chancellor wants. The full committee was announced after many years, so many who got posts are not regular students."
He claimed most cases filed against BCL leaders were politically motivated.
"If any of our leaders were found to have been involved in criminal activities, we would take action against them," he said.
Talking to The Daily Star, Haider Rahman Jitu, training affairs secretary of central BCL, tasked with CU unit BCL, said there has been a long queue of leaders from too many factions in CU demanding top posts in the unit.
As they didn't have a full-fledged committee for a long time, they had to ignore many things while appointing leaders to the committee.
Asked about the reasons behind selecting those controversial leaders for top posts, he replied, "We are open to taking organisational actions against anyone involved with crime, so if anyone files complaint against them, we will take action."
Al Masud Hasanuzzaman, a professor in the government and politics department at Jahangirnagar University, said usually the pro-ruling party student bodies try to control campuses and pick these types of leaders thinking they could help in achieving that.
"But it is a negative sign for the future health of the country's politics," he said.
Al Nahian Khan Joy and Lekhak Bhattacharya could not be reached on the phone despite repeated attempts.