CU BCL men "beat up" journo for not attending birthday party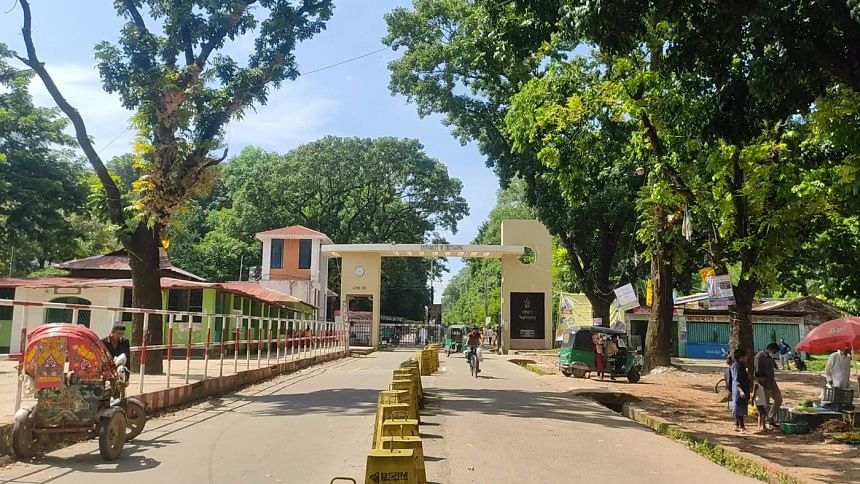 A journalist was allegedly beaten up by members of a BCL faction of Chattogram University unit for not attending one of its members' birthday party.
The incident took place last night (26 September) at A F Rahman Hall, reports our staff correspondent.
The victim Ridwan Ahmed, second-year student of Arabic department of the university, is the campus correspondent of Dhaka Mail and another online news portal.
A cake cutting ceremony was held in front of A F Rahman Hall around 11pm last night for the birthday of Nahidul Islam, first-year student of Islamic History and Culture department, also follower of BCL leader Bijoy, our correspondent reports quoting campus sources.
Around 11:30pm three BCL activists and followers of Bijoy--Arshil Azim, third-year student of public administration; Abu Bakar Siddique, third-year student of theatre department, and Shoyeb Atiq, second-year student of anthropology department-- visited the journo in his room of the residential hall to ask him to attend the programme, Ridwan Ahmed said.
"You don't go to BCL programmes, who will take care of you if you are beaten up?" Arshil Azim asked Ridwan, claimed the journalist.
"Why will I be beaten up? I didn't do anything wrong," Ridwan claimed to have saying in response.
Then the BCL men slapped and threw punches at the victim, he claimed.
Ridwan then called Al-Amin, a BCL leader of the same sub-party, to complain. However, the trio beat Ridwan up for the second time for making complaints to Al-Amin, Ridwan also said.
When contacted, one of the three BCL activists, Abu Bakar Siddique said that he did not beat Ridwan up; Shoyeb and Arshil did.
Shoyeb and Arshil could not be reached via phone.
BCL leader Al-Amin said that those who are involved will be brought to justice.
Rezaul Huq, president of CU BCL unit said that none of the accused hold any positions of BCL, that's why no institutional measures can be taken against them.
"I hope the university administration takes necessary steps against them," he said.
Assistant Proctor of the university Shahidul Islam said that a written complaint has already been filed in this regard.