Question paper leaks: Dinajpur edu board defers 4 SSC tests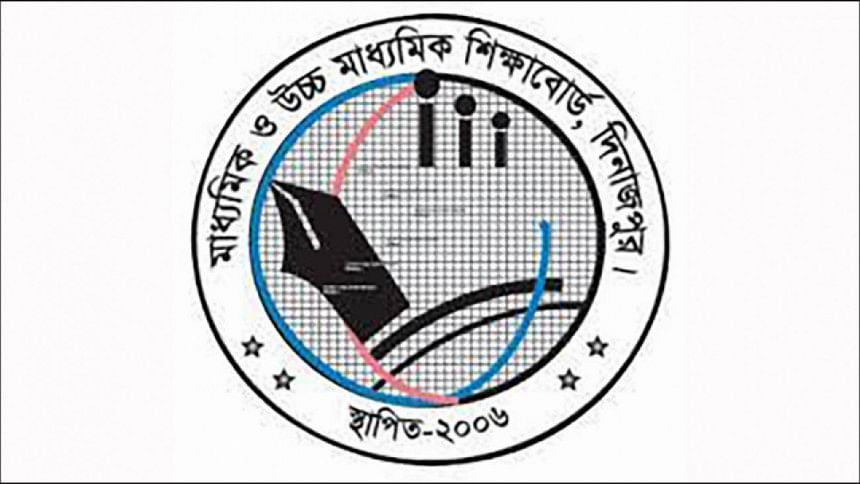 The Dinajpur education board yesterday postponed the SSC exams on four subjects after question papers of the English exams, held on Monday and Tuesday, were leaked the nights before in Kurigram's Bhurungamari upazila.
The exams deferred are on mathematics, physics, agricultural science and chemistry.
In a notice issued yesterday, the Dinajpur Secondary and Higher Secondary Education Board said it postponed the exams due to unavoidable circumstances, and the new dates for the exams would be notified in due time.
The exams on these subjects were supposed to be held between September 22 to 26, board officials said.
"We are going to hold the examination on these subjects soon," Professor Kamrul Islam, chairman of the board, told The Daily Star, adding that exams on other subjects will be held as per the schedule.
Meanwhile, police yesterday arrested three teachers of Nehal Uddin Pilot Girls' High School in the upazila for their alleged involvement in leaking the question papers.
The arrestees are Lutfar Rahman, the school's headmaster and an exam centre secretary; Russel Ahmed, the school's English teacher; and Jobayer Hossain, its Islamic Studies teacher.
They were arrested after Md Adam Malik Chowdhury, a member of the examination controller committee in the upazila, filed a case with Bhurungamari Police Station accusing four named, including the trio, and 12 unnamed people. 
According to the police and some examinees, the question papers were leaked from the Nehal Uddin Pilot Girls' High School centre.
Handwritten copies of question papers of English first paper, held on September 19, and English second paper, held on September 20, were sent to examinees and their guardians via various instant messaging apps, including WhatsApp, the nights before.
The leaked questions were identical to the ones at the exam centre on the days of the tests.
Officials of Dinajpur education board, and the Bhurungamari upazila education officer, however, claimed that printed question papers were leaked around 30 to 45 minutes before the exams began.
After learning about the incident, Professor Kamrul Islam, chairman of Dinajpur education board; Mohammad Rezaul Karim, deputy commissioner of Kurigram; Al Asad Md Mahfuzul Islam, superintendent of police; and Shamsul Alam, district education officer, went to Bhurungamari on Tuesday to talk to officials involved with the ongoing SSC exams.
They also quizzed the three accused teachers.
Seeking anonymity, an official of Dinajpur education board said some officials of the board might be involved with the question paper leak.
At least 1,73,961 students from 2,675 schools under eight districts of Dinajpur education board are sitting for the SSC examination this year.
(Our Dinajpur and Lalmonirhat correspondents contributed to this report.)