Musician, vlogger Bushra Shahriar ties the knot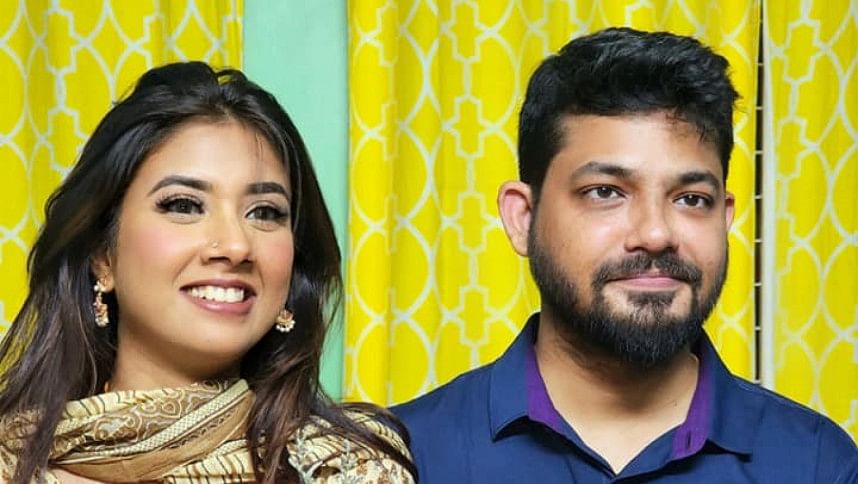 Recently, Bushra Shahriar who is a musician, vlogger, and a PHD student at the Indian Institute of Technology, Roorkee got married to businessman Asif Nawab. On June 17, the young singer's engagement and Akhd ceremony took place at Krishibid Institution Bangladesh (KIB) in the country's capital. The event was attended by close relatives, friends of Bushra and Asif's family.
Their post-wedding reception is scheduled to take place this December.
Bushra met with businessman Asif Nawab through a mutual friend. The singer, who has been living in India for five years due to her PhD, started a conversation with Asif online. In a very short time, the two became very close friends. This friendship would eventually culminate into love, with everyone's blessings.
Bushra and Asif requested everyone to pray for their new life together.
Recently, Bushra's song "Eksho Nalish", "Tomay Jodi", "Bhalobashar Bangladesh", "Kheladhular Bangladesh", "Golpo Hobi Ay", etc., along with their music videos, became very popular.