Contempt Rule
Qamrul offers apology to SC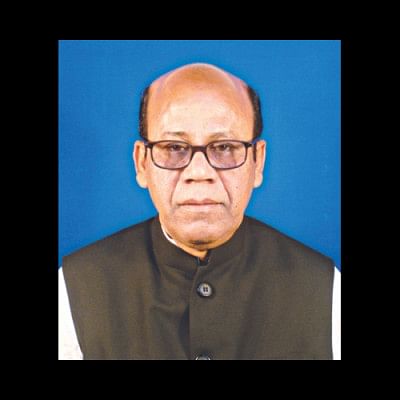 Food Minister Qamrul Islam yesterday offered an unconditional apology to the Supreme Court for his remarks over the war crimes case against Jamaat-e-Islami leader Mir Quasem Ali.
Filing an application with the SC in response to a contempt rule in this regard, he urged the court to reschedule the date of hearing the rule for any day after March 16 as he is abroad now, Qamrul's lawyer Mamun Mahbub told The Daily Star.
Liberation War Affairs Minister AKM Mozammel Huq will appear before the apex court today to apologise for his comments, according to his lawyer Abdul Baset Majumder.
Mozammel will submit a reply to the contempt rule today, he added.
The two ministers on March 5, 6 criticised Chief Justice Surendra Kumar Sinha after the CJ expressed dissatisfaction over "poor performance" of prosecutors and investigators of the International Crimes Tribunal in dealing with the war crimes case against Mir Quasem.
Prime Minister Sheikh Hasina at a recent cabinet meeting slammed the two ministers, who were present at the meeting, for their comments and said she and her government would not own such comments.
On March 8, the nine-member apex court bench, headed by the chief justice, issued the contempt rule on the two ministers and asked them to explain by March 14 their "derogatory and highly contemptuous statements" and appear before it on March 15.
In the order, the court said the statements of the two ministers against the CJ were "flagrant interference in the administration of justice, questioning the independence of judiciary".
Such comments have "undermined the dignity, prestige, authority and impartiality of the Supreme Court of Bangladesh and the office of the chief justice in the estimation of the public at large," the SC mentioned.
The apex court on March 8 delivered its verdict on the appeal of Jamaat leader Mir Quasem, upholding his death penalty for committing crimes against humanity during the Liberation War.