Stop food adulteration or face music
President to businessmen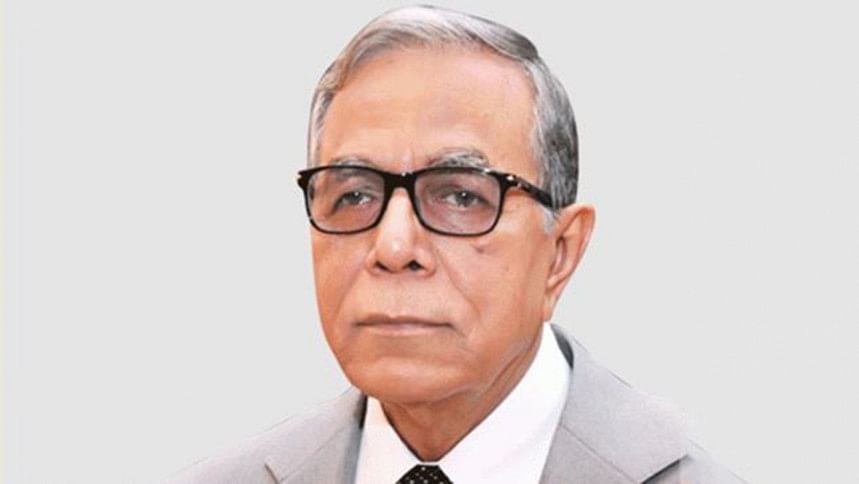 Warning against adulteration and fraudulence, President Abdul Hamid yesterday said businessmen involved in such practices would be punished.
He was addressing an award ceremony, organised by the industries ministry, to hand over the "President's Award for Industrial Development 2017" at the city's Hotel Intercontinental.
"Don't cheat with the buyers. Stay away from adulteration and fraudulence. The government's cooperation for the honest and good entrepreneurs is always open. On the other hand, the government will be bound to ensure strict punishment for dishonest businessmen," he said.
Hamid also noted that the High Court recently ordered withdrawal of several products from the domestic market due to adulteration and degradation in quality. "Such incidents are very harmful for the country's businesses as well as the consumers."
Mentioning business as a noble profession, the president said it has been given special importance in Islam, but the reputation of honest and good businessmen is being tarnished due to some dishonest businessmen.
Hamid urged industrial entrepreneurs not to compromise quality of products and services.
The president distributed awards among 14 industrial units in six categories for their contribution to the economy. The categories are large, medium, small, micro, cottage, and hi-tech industries.
The awardees under the large industry category are Chief Operating Officer Shamim Ahmed of Square Pharmaceuticals Limited, Envoy Textiles Limited Chairman Kutubuddin Ahmed and Olympia Industries Limited Chairman Mobarak Ali.
Under medium-industry category, the recipients of the award are MD of Green Textile Limited Tanvir Ahmed, MD of D & S Pretty Fashions Limited Rezin Ahmmod and MD of JME Agro Limited Chowdhury Hasan Mahmud.
In the small-industry category, the winners are MD of Auko Tex Limited Abdus Sobhan, MD of APS Apparels Limited M Shamim Reza and MD of BSP Food Product (private) Limited Ajit Kumar Das. For micro-industry category, founder and owner of Smart Leather Products Begum Masuda Yasmin Urmi received the award.
Under hi-tech industry category, Chairman of Service Engine Limited ASM Mohiuddin Monem and Begum Roksana Parveen Dipu, owner of Nasania Limited, received the awards.
The awards are given based on the guidelines framed in 2013 by the industries ministry. The goal is to encourage entrepreneurs to set up industries, infuse innovation and creativity, and boost overall contribution of firms to the industrial sector.
State Minister for Industries Kamal Ahmed Majumdar and Industries Secretary Md Abdul Halim spoke at the programme, chaired by Industries Minister Nurul Majid Mahmud Humayun.