Tarique 'gave up Bangladesh nationality'
Says state minister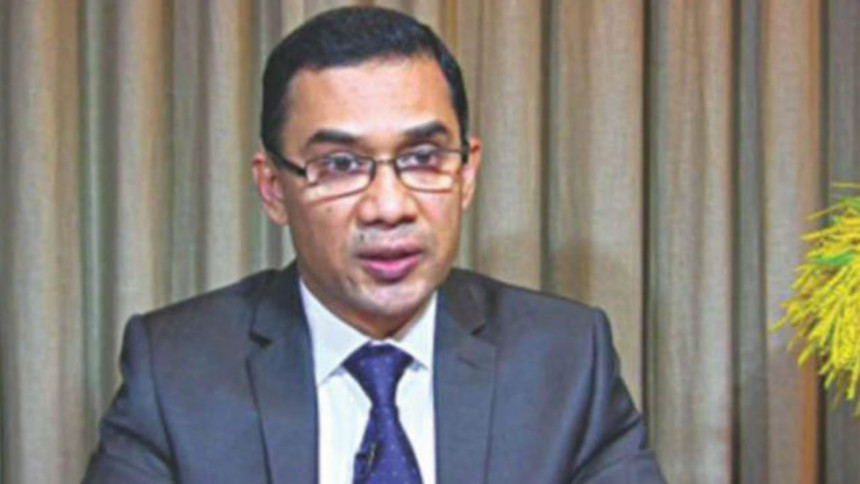 State Minister for Foreign Affairs M Shahriar Alam has said Tarique Rahman, acting chairman of the BNP and living in London, gave up his nationality by handing over his Bangladesh passport.
"How does he play the role of BNP's acting chairman? He rejected Bangladesh nationality by surrendering his green passport," he said.
The state minister made the remarks while addressing a reception hosted by the UK Awami League in honour of Prime Minister Sheikh Hasina in London.
Tarique has been living in London for the last nine years. Convicted in two cases, he does not have any valid Bangladeshi travel document. He had handed over his passport to the UK Home Office almost four years ago.
The UK Home Office sent his passport to the Bangladesh High Commission. He has to apply for a new passport to return home, says a diplomatic source.