People horrified at the return of BNP's arson violence: PM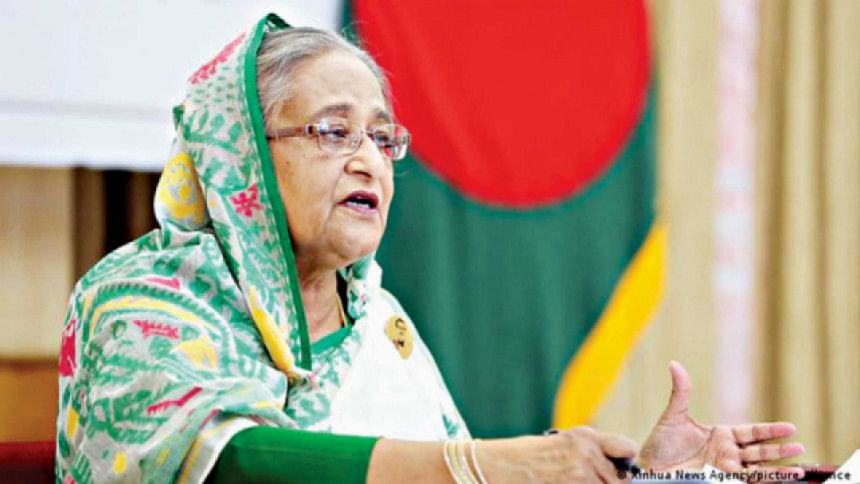 Prime Minister Sheikh Hasina today said the people once again witnessed the horror of arson violence unleashed by BNP as the activists from the opposition party set fire to a number of buses during their protests.
"We again witnessed the terrible scene of arson violence unleashed by them even yesterday," she said referring to the torching of several buses in the city yesterday.
The PM said this while opening 50 more newly constructed model mosques and Islamic cultural centres across the country in the fifth phase.
She inaugurated the mosques through a virtual inaugural ceremony from the Gono Bhaban.
Hasina said BNP does politics in the name of Islam but they have no sincerity towards religious works. Whatever BNP did, they did to show off, she said.
"You know their character. They are terrorists. You saw the arson violence even yesterday. They burnt a number of buses," she said, adding that they burnt running buses, trains, launches, offices and schools in 2013 and 2014 too.
The PM asked the people to remain vigilant so that such terrorists couldn't damage the country again.