bKash distributes 50,000 books for underprivileged students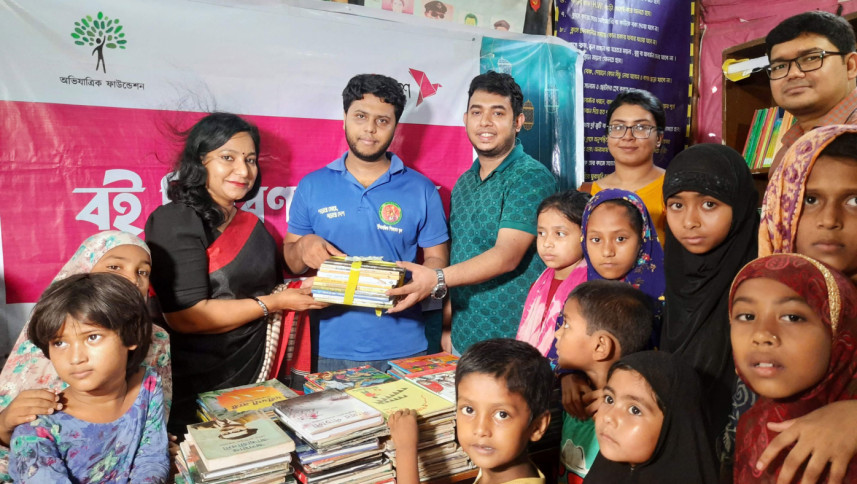 bKash has distributed 50,000 books to 74 organisations, including schools and voluntary organisations working for underprivileged and disadvantaged children, in a bid to cultivate a reading habit among them.
The mobile financial services provider collected the books from visitors, writers and readers at the Bangla Academy Book Fair, super shop outlets of Agora and Meena Bazar, corporate and media organisations, and all bKash customer care centres and office premises, a press release said.
The books were added by bKash's own fund and all 50,000 of them were distributed through non-profit organisation, Obhizatrik Foundation.
Later, these books were distributed to various non-profit organisations and libraries.
bKash so far provided 253,600 books to 2.6 million students of 2,900 educational institutions across the country to nurture the habit of reading books among the next generation.
To spread the ideals of the great leader Bangabandhu Sheikh Mujibur Rahman among the students, it also distributed 20,000 copies of graphic novel 'Mujib' in 500 Bengali and English medium schools across the country in the year of Mujib's birth centenary and the golden jubilee of the independence of Bangladesh.