Doreen Power's profit surges over 42pc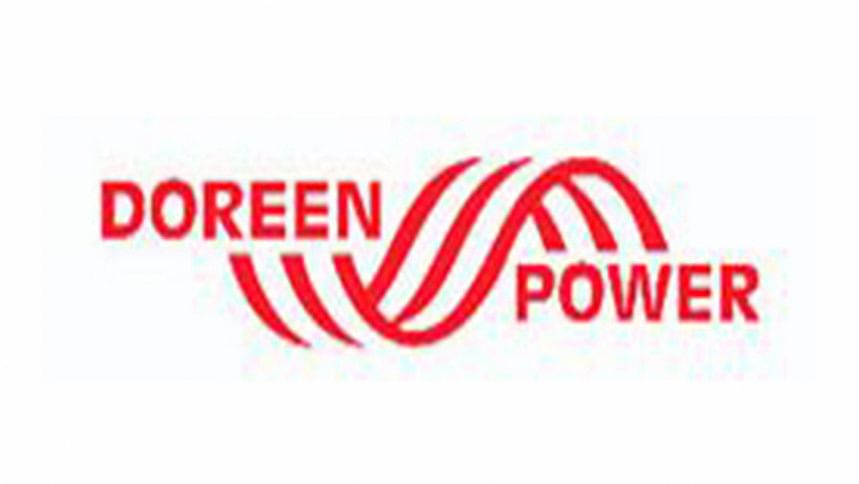 Doreen Power Generations and Systems Ltd's profit surged more than 42 per cent in the financial year that ended on June 30, driven by higher revenues.  
The listed company reported a consolidated earnings per share (EPS) of Tk 10.31 in the last financial year. It was Tk 7.23 a year ago.
The private-sector power producer attributed the rise in the consolidated EPS to the significant increase in revenue and net profit of two subsidiaries -- Dhaka Northern Power Generations and Dhaka Southern Power Generations -- and the newly added revenue and net profit of another subsidiary, namely Chandpur Power Generations Ltd, which started commercial operation on February 11.
Consolidated net asset value, which refers to the excess of total assets over total liabilities, with revaluation rose to Tk 53.15 per share in 2021-22 from Tk 43.22 in 2020-21.
The consolidated net operating cash flow, a measure of a company's ability to generate cash from its operations, however, stood at Tk 32.22 in the negative per share compared to Tk 5.77 a year ago.
This is owing to a significant increase in trade receivable for the delay in the payment of revenue bills by the Bangladesh Power Development Board (BPDB) and a spike in closing inventory value because of the fuel price hike in the international market, said Doreen Power in a filing on the Dhaka Stock Exchange (DSE) yesterday.
The board of directors recommended a 12 per cent stock dividend for all shareholders and an 18 per cent cash dividend for shareholders excluding the sponsors or directors for the last financial year.
The sponsors or directors hold 10.77 crore shares out of a total of 16.17 crore shares and the amount of cash dividend to be payable to the general shareholders is Tk 9.72 crore.
Incorporated in 2007, Doreen Power supplies 291 megawatts of electricity to BPDB and Bangladesh Rural Electrification Board through six power plants, according to an official of the company.
Another 227 megawatts are supplied to the national grid through three more plants. 
Shares of Doreen Power closed 1.07 per cent lower at Tk 74.30 on the DSE yesterday.