Minori, Emerald, Jamuna join hands to produce rice bran oil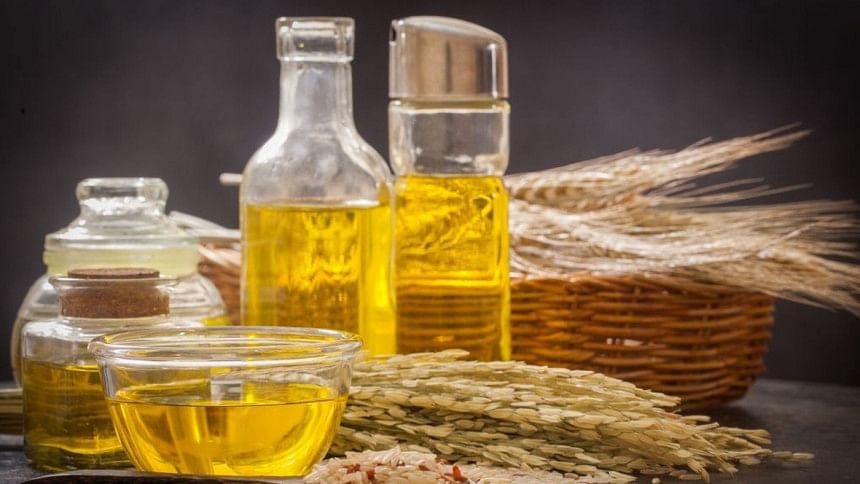 Emerald Oil and Minori Bangladesh joined hands with Jamuna Edible Oil Industries to produce and sell rice bran oil in the local and Japanese markets.
Emerald Oil and Jamuna Edible Oil will share the necessary working capital for the production process, which will be done at Jamuna's factory. They will also share the profits.
Minori Bangladesh, an owner of Emerald Oil, will lend working capital in favour of Emerald Oil and provide technical know-how on exporting to Japan.
Under the agreement, the production of rice bran oil of the companies will rise to 160 tonnes per day. Their sales will grow to Tk 900 crore annually.
As a result, the profits of the two companies will be Tk 60 crore annually.
Emerald Oil's annual profit will increase by Tk 30 crore as per the agreed profit-sharing ratio with Jamuna Edible Oil Industries.
Yesterday, Emerald Oil's board of directors approved the partnership. After the board meeting, an agreement signing ceremony was held at the capital's Dhaka Regency Hotel & Resort.
Miya Mamun, chairman of Minori Bangladesh, Md Afzal Hossain, managing director of Emerald Oil, and Md Lutfar Rahman, managing director of Jamuna Edible Oil, signed the agreement on behalf of their respective companies.
At present, Emerald Oil is producing around 56-60 tonnes of rice bran oil per day. It will rise to 160 when Jamuna's production will be added, said Md Afzal Hossain, managing director of Emerald Oil.
"We are targeting to sell products on the local market and export to Japan. Minori's inclusion in Emerald Oil will help us sell to Japan," Hossain added.
Miya Mamun of Minori said it normally targeted agro-processing companies to enhance production. Considering the potential of the products, it bought a stake in Emerald Oil.
Minori observed that Jamuna Edible Oil has the potential to produce large quantities of rice bran oil, which was the reason they opted for the partnership.
"We will lend a fund to Emerald Oil at a low interest rate for investment in the working capital of Jamuna Edible. The banking rate is too high, which is not supportive of the agro-processing industry."
Once the rice bran oil is exported to Japan, Emerald Oil will benefit and Minori also will get its fair share as an owner, he added.