Walton approves 250pc dividend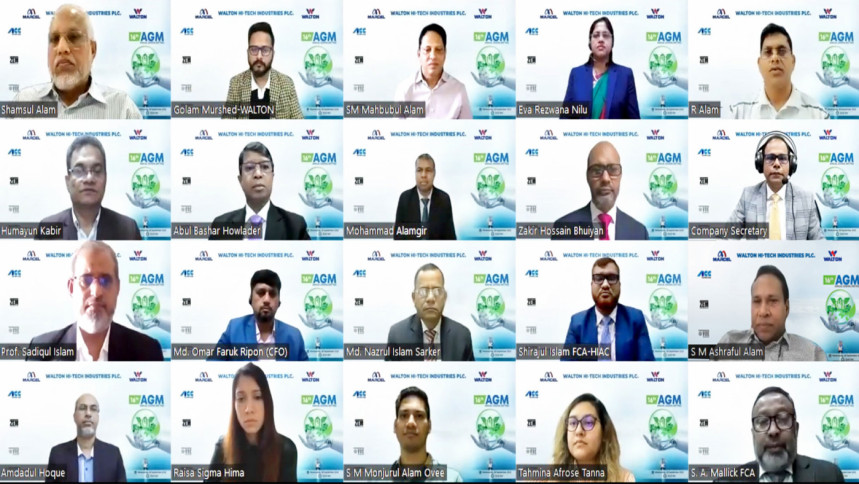 The board of directors of Walton Hi-Tech Industries PLC approved 250 per cent cash dividend for the general shareholders and 150 per cent cash dividend for sponsors and directors for financial year 2021-2022.
The company virtually held its 16th annual general meeting, where it approved the staggering dividends along with the audited financial statements for FY 2021-2022, a press release said.
SM Shamsul Alam, vice-chairman of the company, presided over the meeting.  
Golam Murshed, managing director of Walton Hi-Tech Industries, SM Ashraful Alam, SM Mahbubul Alam, SM Rezaul Alam, SM Monjurul Alam Ovee, Tahmina Afrose Tanna, Raisa Sigma Hima, directors, and Ahsan H Mansur, Samsul Alam Mallick, Prof M Sadiqul Islam, and Prof Zakir Hossain Bhuiyan, independent directors, were present.