DSE turnover crosses Tk 700 crore after 1.5 months
It hit Tk 713 crore today, highest since March 6's Tk 727 crore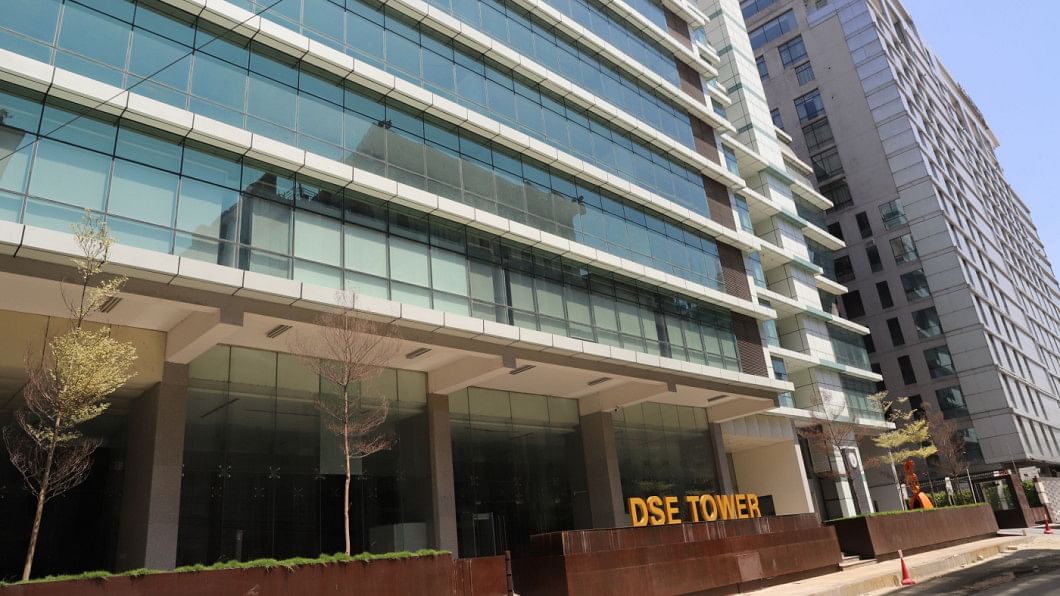 Turnover at the Dhaka Stock Exchange (DSE) crossed Tk 700 crore today after a gap of one and a half months amid continued rising trend of the stock indices.
The important indicator of the market hit Tk 713 crore, up 29 per cent from the previous day's Tk 552 crore.
It was the highest since March 6 this year when the turnover was Tk 727 crore.
The DSEX, the benchmark index of the premier bourse in Bangladesh, grew 11 points or 0.18 per cent from the previous day to close at 6,263 today.
With that, the index rose for the last eight consecutive sessions.
The DS30, the blue-chip index, however, fell slightly by 0.005 per cent to 2,212 and the DSES, the shariah-compliant index, increased 0.26 per cent to 1,358.
Of the traded securities, 83 advanced, 53 declined and 206 did not show any price movement.
Heidelberg Cement increased mostly by increasing 10 per cent followed by Emerald Oil 9.93 per cent, Aramit Cement 9.86 per cent, Bangladesh Thai Aluminium 9.77 per cent and Apex Foods 8.73 per cent.
Legacy Footwear topped the list of losers by shedding more than 4.71 per cent whereas Prime Islami Life Insurance, Bangas Ltd, Aziz Pipes, and Al-haj Textile Mills suffered substantial losses as well.
Unique Hotel was the most-traded stock on the day with its shares worth Tk 46 crore transacted.
Stocks of Genex Infosys, Eastern Housing, Sea Pearl Cox's Bazar Beach Resort and Hotel, and Gemini Sea Food also traded significantly.
The stocks on the Chittagong Stock Exchange also rose today. 
The Caspi, the all-share price index of the bourse in the port city, up 24 points, or 0.13 per cent to close at 18,441.
Of the issues, 56 rose, 28 retreated and 84 did not see any price movement.
Turnover at the Chattogram bourse today hit Tk 11 crore, up from the previous day's Tk 3.97 crore.