DSE turnover crosses Tk 700 crore after two months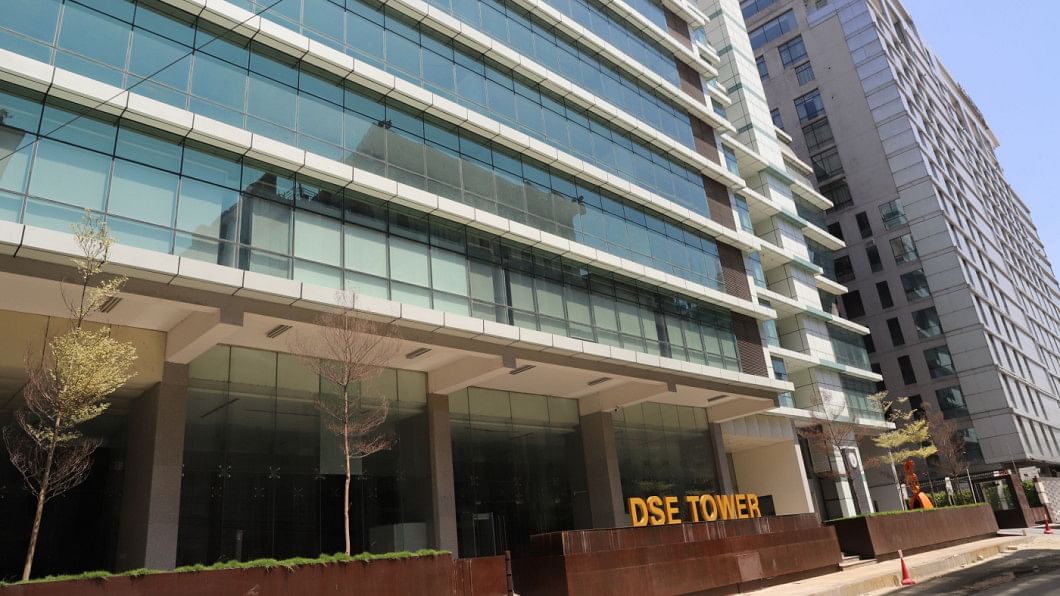 Stocks continued rising for the fourth consecutive day while the turnover of the Dhaka Stock Exchange (DSE) crossed Tk 700 crore after a break of two months as some investors went for buying shares.
The DSEX, the benchmark index of the Dhaka Stock Exchange (DSE), rose 35 points, or 0.57 per cent, to 6,250.
The DS30, the blue-chip index, advanced 0.41 per cent to 2,208 while the DSES, the index that represents shariah-based companies, increased 0.51 per cent to 1,364.
Turnover, an important indicator of the market, hit Tk 711 crore today, which was 40 per cent higher than the previous day's Tk 507 crore.
Among the traded companies, 110 advanced, 61 declined and 190 remained unchanged.
Sena Kalyan Insurance posted the highest appreciation, rising 9.96 per cent while BDCOM Online surged 9.8 per cent, Pragati Insurance advanced 9.7 per cent.
Federal Insurance and Genex Infosys gained more than 8 per cent each.
Monno Ceramic Industries suffered the sharpest fall, sliding 2.1 per cent while Bata Shoe Company Bangladesh dropped 1.16 per cent.
Pacific Denims and Eastern Lubricants also fell more than 1 per cent.
Genex Infosys was the most-traded stock on the day with its shares worth Tk 63 crore changing hands. Bangladesh Shipping Corporation, Orion Pharma, Bashundhara Paper Mills, and Intraco Refueling Station also saw significant transactions.
The Caspi, the all-share price index of the Chittagong Stock Exchange, rose 78 points, or 0.4 per cent, to end the day at 18,431.
Of the securities, 51 advanced, 33 declined, and 83 did not show any price movement.
Turnover at the CSE almost tripled to Tk 15.62 crore from the previous session's Tk 5.2 crore.