FBCCI to give Tk 1 crore grant for Bangabazar fire-hit businesses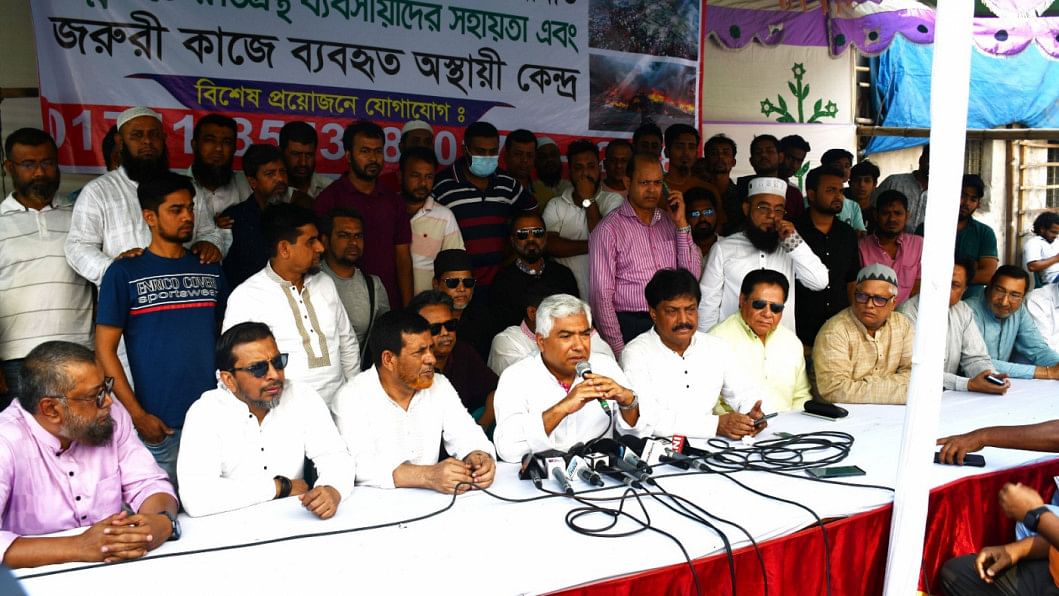 The Federation of Bangladesh Chambers of Commerce and Industry (FBCCI) has announced Tk 1 crore in grants to rehabilitate the traders who have faced damages by the recent fire incident at Bangabazar clothing market in Dhaka.
FBCCI President Md Jashim Uddin made the announcement during a visit to Bangabazar today, the apex trade body said in a press release.
Jashim Uddin also urged the businesspeople in Bangladesh to come forward to support the affected businessmen.
Around 5,000 small and micro businesses of Bangabazar clothing market have lost their shops with all belongings and valuables from a fire incident that damaged the entire market on April 4.