It's time to sign an FTA with USA: FBCCI
FBCCI chief meets US embassy's commercial counselor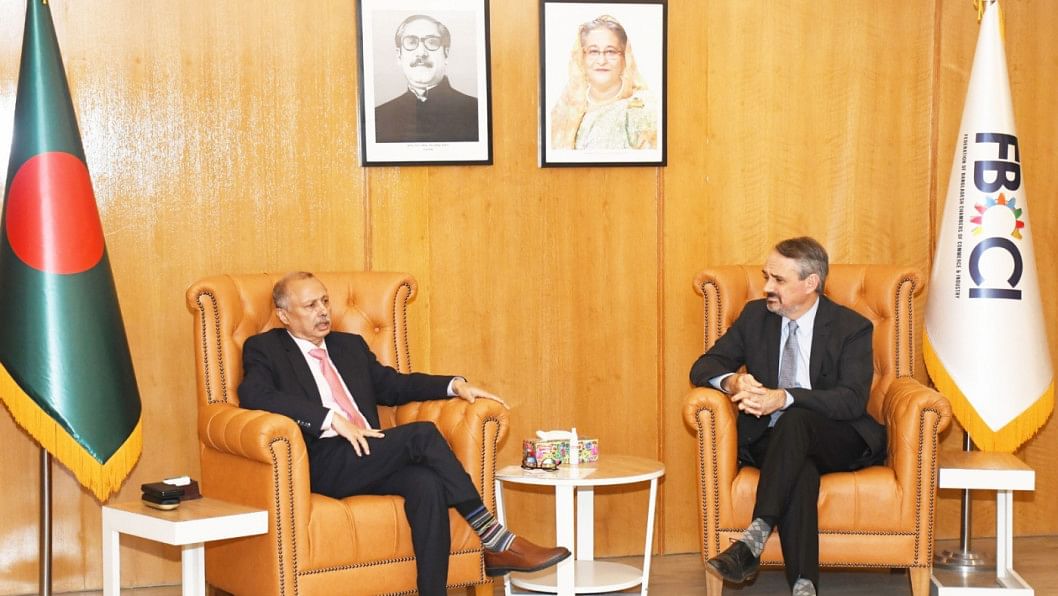 The governments of Bangladesh and the USA should take an initiative to sign a free trade agreement (FTA) in order to increase bilateral trade, FBCCI President Mahbubul Alam said today.
The president of the Federation of Bangladesh Chambers of Commerce and Industry (FBCCI) made the call in a meeting with US Embassy's Commercial Counselor John Fay, at the FBCCI office in Dhaka.
The USA is the single largest export destination of Bangladesh and this is the right time for signing an FTA between the two nations in order to take advantage of the supply chains for enhanced mutual benefit, Alam said in a statement of the FBCCI.
The FBCCI is hopeful of building a diversified portfolio in trade relations with the USA in the days to come, he added.
The chief of the apex trade body also wants to launch a platform for networking and business contacts and to arrange meetings and trade fairs for the Bangladeshi and American entrepreneurs to strengthen trade cooperation.
Bangladesh's main export items to the USA are: woven garments, knitwear, home textile, footwear, leather, agriculture and frozen foods.