The complex experience of academic guilt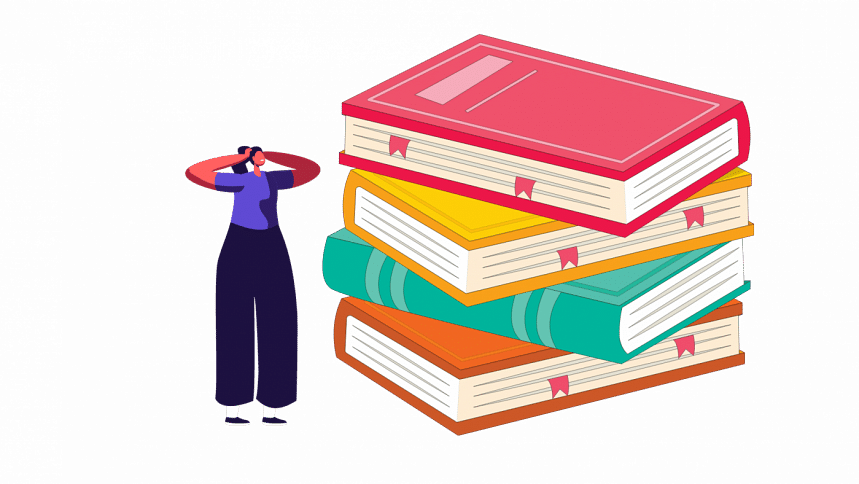 Guilt associated with not achieving what you want to, or need to, academically, is a complex experience. Whether in its causes, or how it manifests and how one tries to deal with it, each person has their own circumstances. This begs the question: does everyone develop academic guilt the same way, and for the same reasons?
The most common background for someone who feels guilty for their academic performance is of a student who is perceived to always excel, or at least who always expects themselves to excel. According to Sania Lamisa*, a high school student, the most important thing is the satisfaction she feels when her hard work gets results – but that comes with the added pressure of being a "top student". She says, "When I started eleventh grade, my monthly tests weren't going very well. I put in more effort, but when it didn't pay off, I felt very demotivated. Everyone had the expectation that I'd do well."
For others, the path isn't so straightforward. "When I was younger, other people cared more than me about my grades. I didn't feel as significantly then as I do now after my O and A level results," says Mithila Das, a twelfth grader from Maple Leaf International School. 
Academic guilt can manifest in a variety of ways for different individuals. Nusrat Sharlyn Sheikh, a law student at the University of London, shares, "During COVID, before my exams, I neglected eating, sleeping, everything, to sit at my table and study like nine hours a day. It's still the case for me now, sometimes. My recent results have been better than almost everyone, but it just feels like it's never enough, and I could have done more."
Negative self-treatment is, unfortunately, a common consequence of this kind of guilt. It may not be easy to understand - but as ingrained with mental health and self-worth as grades can be for students, it's a small wonder that many find it an emotionally and physically exhausting ordeal to manage.
Other ways academic guilt negatively manifests in people's lives can include self-isolation and frequent overthinking or regrets about past actions.
In the extreme end of the reality of academic guilt, it can be closely tied to students' experiences of familial abuse.
For Srabon Chowdhury*, a private candidate for A Level, familial abuse from childhood to adulthood has been one of the toughest aspects of trying to heal from their guilt. Good grades became a necessity for a more stable home, rather than something they wanted for themselves. They say, "It's like you spend your entire life trying to simply survive, and then suddenly you're an adult. You have to consider that 'I have to perform academically well right now, because if I don't, I could lose the prospects of having a good job, of sustaining myself as an adult'. That brings on additional guilt, because it's not about your parents anymore, suddenly you're involved as well, and you don't know how to handle that."
So, what are the different ways we can try to deal with our feelings and problems and how can we be more compassionate towards each other?
There are two common approaches to managing academic guilt. Firstly, if improving one's grades is the best way to manage it, is to go all in. Mithila shares, "My advice is: cry for as long as you need. Then start studying and making yourself better than you were before. That's not to say other things don't matter in life - if you can balance your studies and what you're passionate about, do it. You'll be fine."
On the other hand, Nusrat tries to make herself feel better to manage feeling overwhelmed. "I try to talk to someone about it. If I can't, I'll sit in silence and blast music through my speakers. If it's still bad, I'll go for a walk by the morning, sit in a cafe, and sit in solitude. My advice: talk to someone you trust and who believes in you."
Kindness towards ourselves is the most important part of healing from guilt. To encapsulate the discussion, Srabon says it best, "I try to give myself small acts of kindness that remind me my circumstances are not permanent, and that I'm doing the best I can. It's important to take the guilt and shame off your shoulders. And for those who want to do well for themselves, to look at it from the perspective that if you do well, it could lead to a beautiful life for you. A peaceful life where you're happy, and that just really helps, for me."
*Names have been changed upon request.
Nadera Naeema Ohi is a student at Maple Leaf International School