By Sharier Khan
Babu is a College 2nd year student.
This comic book is 1st collection of comic strips of Babu....
Updated every Friday. Babu is a college going teenager living in Dhaka with his parents. Like any other teenager, nothing is quite normal in Babu's life!
Babu was created by Sharier Khan, Deputy Editor of The Daily Star back in the eighties when he was a college student. But it was not before 1997 when Babu would come out in the public domain in Rising Stars section of The Daily Star.
Ever since Babu has been appearing on weekly basis-- amid some breaks.
Babu has a sister named Chitra. His friends include Atul & Jhuna and his permanent enemy is Tuhin-- the punk. Besides, Babu is regularly disturbed by a host of ghosts, aliens, vampires, street dogs etc.
Like the facebook page to get updated babu catoon on your timeline.
Facebook page: www.facebook.com/babuCartoonTDS
By Mort Walker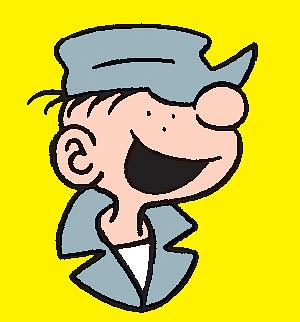 Beetle Bailey (begun on September 4, 1950) is an American comic strip created by cartoonist Mort Walker. Set in a fictional United States Army military post, it is among the oldest comic strips still being produced by the original creator.
Over the years, Mort Walker has been assisted by (among others) Jerry Dumas, Bob Gustafson, Frank Johnson and Walker's sons Neal, Brian and Greg Walker. The latter is currently credited on the strip.
Beetle was originally a college student at Rockview University. The characters in that early strip were modeled after Walker's fraternity brothers at the University of Missouri. On March 13, 1951, during the strip's first year, Beetle quit school and enlisted in the U.S. Army, where he has remained ever since.
Beetle Bailey is unusual in having one of the largest and most varied permanent casts of any comic strip. While many of the older characters are rarely seen, almost none have been completely retired.
By Carl Anderson.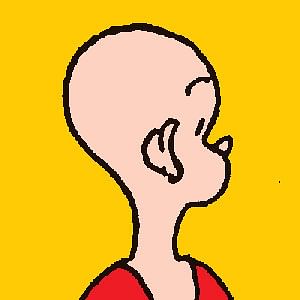 Henry is a comic strip created in 1932 by Carl Anderson. The title character is a young bald boy who is mute (and sometimes drawn minus a mouth). With the exception of a few early episodes, the comic strip character communicates only through pantomime, a situation which changed when Henry moved into comic books.
The Saturday Evening Post was the first publication to feature Henry, a series which began when Anderson was 67 years old. The series of cartoons continued in that magazine for two years in various formats of single panel, multiple panels or two panels.
Henry appears (and speaks) alongside Betty Boop in the Fleischer Studios animated short Betty Boop with Henry, the Funniest Living American (1935).
During the period of 1946 to 1961, Dell Comics published 61 issues of a color comic book titled Carl Anderson's Henry. Henry spoke in the comic book, as did the other principal characters.