Overall security being recast: Home minister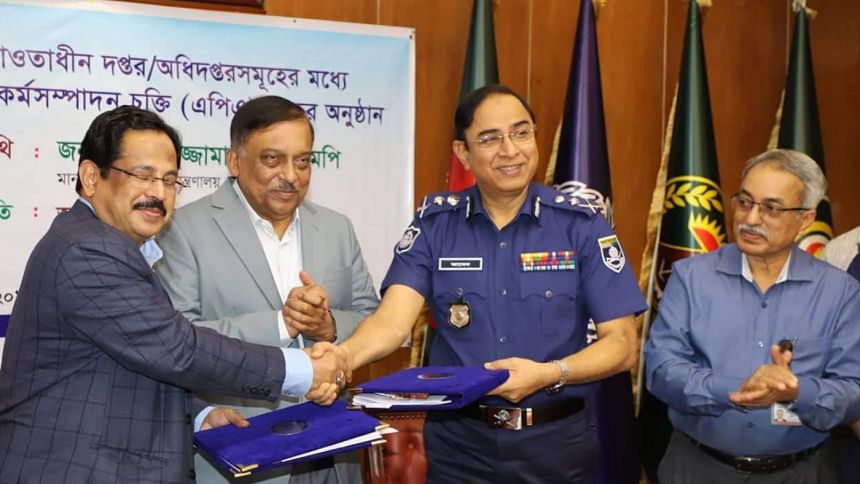 Home Minister Asaduzzaman Khan today said that the country's overall security system is being recast to cope up with any kinds of challenges.
"We are widening our capability so that we can deal with any sort of challenge smoothly," Kamal told reporters after a programme at the Secretariat in Dhaka this noon.
"There are many challenges before us. We are thinking about this and the members of our law enforcement agencies are engaged in devising a plan to face the challenges," the home minister said.
Apart from this, the law enforcers are collecting information on what kinds of crime is now being taken places across the world, he said adding that the security forces are being kept prepared to face the challenges.
Referring to the recent massacre in Sri Lanka, Kamal said, "We have taken a collective measure and thus no such incident can take place in the country."
Praising the role of the security forces, the minister said they are working with a target. He also said his ministry will work to fulfil the election pledges.
Citing that sustainable security is imperative for sustainable development, Kamal said to ensure overall security and root out corruption from the country is a big challenge.
"We have already overcome many challenges and the public security division of our ministry is working in line with the directives of the prime minister (Sheikh Hasina)," he said.
Responding to a query about corruption, he said there was always corruption in the country, but the ministry is working to bring down the trend.