3 men of banned Ansar Al Islam held for trying to recruit Rohingyas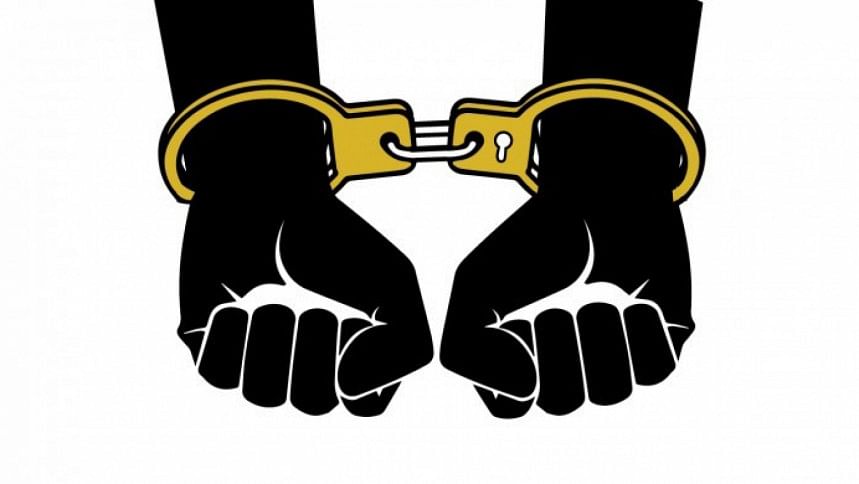 Special action group of Counter Terrorism and Transnational Crime (CTTC) arrested three members of banned militant group Ansar Al Islam on Saturday night from Dhaka's Rampura area.
They are Farhan (27), Foyzul Morsalin (32) and Sayed Taimia Ibrahim alias Anowar (30).
With the excuse of providing in Cox's Bazar's refugee camps, these men were trying to recruit Rohingya refugees as operatives of the banned militant group, CTTC officials said today.
One of its operatives Maruf Chowdhury alias Farhan even stayed at the Bangladesh-Myanmar border for three months in 2017.
The members used to collect charity and zakat fund from home and abroad and use it for militant activities, CTTC chief Md Asaduzzaman told a press briefing at DMP media centre today.
They stayed in the border of Cox's Bazar after the Rohingya influx in 2017 and tried to spread extremism under the guise of providing aid, he added.
CTTC is looking for those who helped them work in the coastal district.
Asaduzzaman, also an additional commissioner of DMP, said the arrestees in primary interrogation admitted to strengthening the group by fresh recruitment both online and offline.
"Currently, the members are carrying out organisational activities in secret cells or modules of three to five people. These cells recruit members separately. As a result, members of different cells or modules cannot recognise anyone," the official said.
The CTTC chief said Ibrahim joined the outfit in 2015 after completing his BBA from a private university in Dhaka. In 2016, he got the responsibility of a cell.
Farhan too completed his BBA from a private university in Dhaka and got a job in a private company. He later joined Ansar Al Islam in 2015, said the officials.
Morsalin passed secondary and higher secondary exams from Dhaka Alia Madrasa and graduated as a computer engineer from a private university. He worked as a freelancer. CTTC official says he joined Ansar al-Islam in 2016.
A case was filed with Rampura police station against the arrestees under the anti-terrorism act.