Tonu's parents call DNA test findings a clear path to justice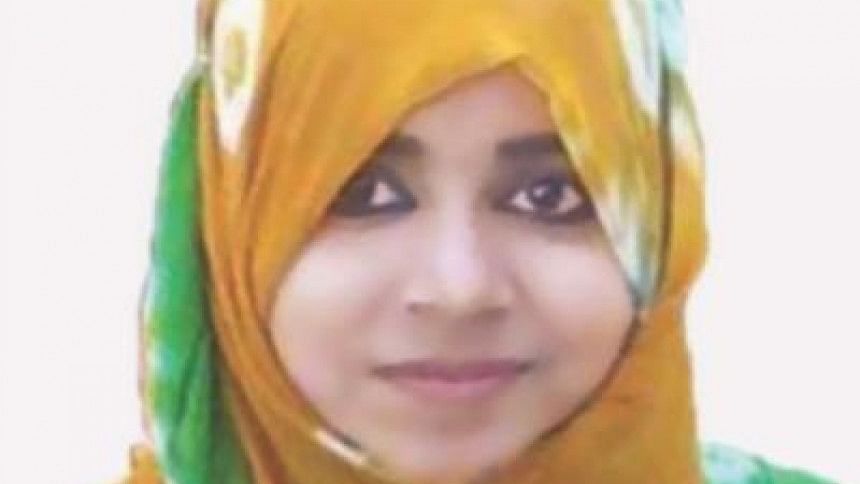 The parents of Sohagi Jahan Tonu have expressed satisfaction over the DNA test report by the Criminal Investigation Department, saying the positive results of the test are a clear path to justice.
"We're happy with the report. Now it seems that we're going to get justice," said Tonu's parents Yaar Hossain and Anwara Begum while talking to reporters in front of Comilla Cantonment Board on this morning.
They said they are now waiting to see the real killers brought to justice.
Unlike the first autopsy report, the CID has found evidence of rape on the Comilla Victoria College student in the DNA test.
"We've found samples of spermatozoa of three men on the dress and underwear of Tonu in the DNA test conducted at the CID's Dhaka laboratory," Special Police Super of Comilla CID Dr Nazmul Karim Khan told UNB over phone last night.
Earlier, doctors at the Forensic Department of Comilla Medical College Hospital had claimed that they did not find evidence of rape in the autopsy they conducted or any sign of rape before the death of the girl.
Later, a fresh postmortem was conducted on the body at the Comilla Medical College Hospital on March 30 after it was exhumed, following a court order on March 28.
Members of Crime Scene Unit of CID brought the DNA and other samples of teeth, nails and body to Dhaka for examination.
Dr Kamoda Prosad Saha conducted the second autopsy along with Dr Omar Faruk and Sharmin Sultana of the hospital.
Sohagi Jahan Tonu, a second year student of the History Department of Comilla Victoria College and member of Victoria College Theatre, was found dead in a bush beside a culvert inside the Comilla Cantonment area on March 20.