Eminent author, journalist Gita Mehta passes away
Mehta also directed the documentary film 'Dateline Bangladesh' based on her time stationed in Bangladesh during the war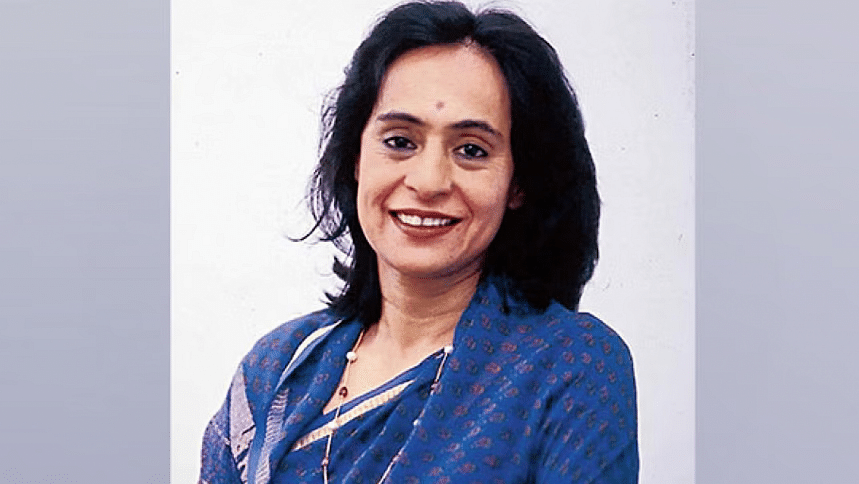 Writer, journalist, and documentary filmmaker, Gita Mehta passed away in Delhi on the evening of September 16 at the age of 80. 
A renowned author of novels, short stories, and collections of essays, Mehta's work has been translated into 21 languages. Her first book Karma Cola (1979) brilliantly satirises the western desire to get instant spiritual enlightenment by visiting India and getting a guru. Critiquing the exoticisation of India, Mehta writes, "The upmarket Indian hoteliers didn't try to make India a home away from home. They set out to show that India was infinitely more glamorous than anything at home." Mehta wryly observes how for an "an enchanted travel expert", such spectacle confirms that this is how they always "dreamed India would be." Mehta's other notable titles include Raj (1989), A River Sutra (1993), and Snakes and Ladders (1997). 
To the Bangladeshi audience however, Mehta is perhaps better known for her coverage of the 1971 war of liberation for the American television network NBC, where she worked as a war correspondent between the years 1970 to 1971. Importantly, Mehta also directed the documentary film Dateline Bangladesh based on her time stationed in Bangladesh during the war. The documentary opens with the immortal lines from the Father of the Nation Bangabandhu Sheikh Mujibur Rahman who asks, "Do you know that nobody can suppress 70 million people? That when 70 million people determine to achieve something, nobody can suppress it." A powerful documentary detailing the critical, crucial history of the birth of a nation, Dateline Bangladesh bears witness to both the horrors and the triumph of 1971. 
Born in 1943, Mehta studied both in India and later at the University of Cambridge. She was married to Sony Mehta, former head of the publishing house Alfred A. Knopf. She leaves behind a son.
With Mehta's passing, Bangladesh loses a valued friend and the literary world, a powerful voice.