Dhaka's burgeoning concert industry: Organisers scramble to find their niche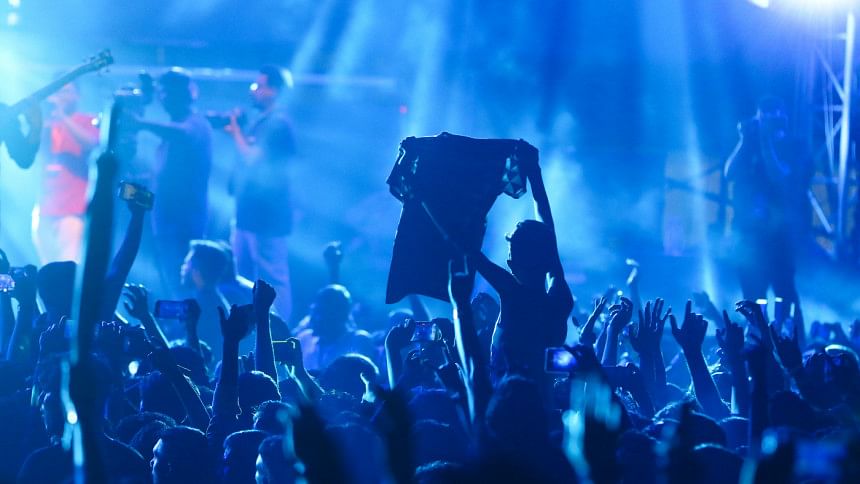 In a city where most youth are confined to social circle jerks of restaurants and malls; these concerts are much-needed injections of life. Whilst there is a risk of fatigue and overuse, as it is with any industry, it is important that organisers persevere and stick to what makes them unique.
Two contrasting scenarios took place in Dhaka over the past two days as fans forked over upwards of Tk 4000 for a concert by Indian Star Ritwiz on Thursday, while ICCB's concert with bands like Aurthohin, Warfaze and AvoidRafa on Friday, was postponed due to political reasons.
Some can take the coincidental event as a symbol of local acts 'losing out' to foreign ones, but the truth lies in young, upstart organisers wanting to provide the best of both worlds in their shows, featuring both international and Bangladeshi talent.
While the sheer number of recent concerts give rise to the notion that it is a highly profitable business, organisers have to be very careful to curate their shows according to the own niche that they establish, to reach the correct crowd. Rudan Al Amin, CEO and Founder of Dhaka Broadcast, is a relatively young entrepreneur who prides on giving audiences highly streamlined and smooth concert experience.
"We started in 2022, and tried to bring in The Local Train for a concert in Dhaka. Unfortunately, they had to cancel, but we stuck to our guns and tried to give people the best that we could," he told The Daily Star. Dhaka Broadcast went on to host many successful events including Karnival's solo show, the Mixtape series and ones featuring international artistes like Ritwiz and Taalpatar Shepai.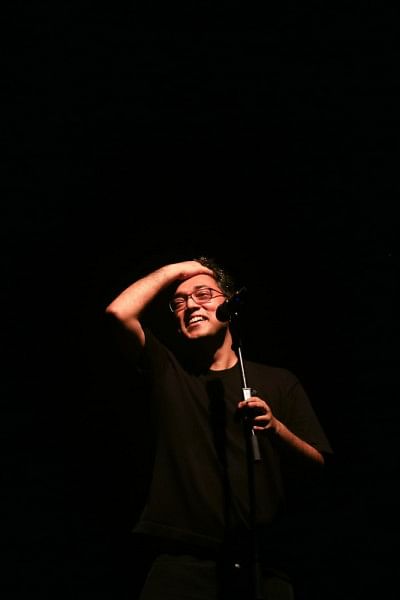 On being asked if their ticket prices are out of reach for the average concert enthusiast, Rudan said that it is the cost of bringing in an international artist, added to the no-stone-unturned approach to the sound and lights that drive the prices up. "Its not like we are making huge profits from the shows that we are doing. In 60 percent of these shows, we could just break even, while we could see marginal profit in the rest. It is a huge gamble when we are investing upwards of Tk 30-40 lakhs for a show."
Triple Time Communications have made quite the impact after hosting concerts with Indian stars Anuv Jain and Anupam Roy. While they were criticised for mismanagement in the former show, they put forth a much better effort in their last concert that featured Arnob, Meghdol, Hatirpool Sessions, Taalpatar Shepai, alongside Anupom Roy himself. Nabil Ahmed, the CEO of Triple Time Communications told The Daily Star that while it can cost more than Tk 70 lakhs to organise and market a big concert, the ventures have overall been profitable for them. "We got some great responses for the concerts that we have organised thus far," said Nabil, who wants to continue to bring international artistes, while simultaneously promoting local ones. "You'll notice that even though we highlighted Anupam Roy, Arnob was the headliner of the show, as he performed last. In no way do we want to imply that our local acts are any less than ones from abroad."
SkyTracker Limited has been one of the most well known and consistent show organisers in recent memory, with their series "Dhaka Rock Fest" being a landmark series every winter. However, according to their CEO, Doza Alan, they will not organise any concert this year. "There are simply too many concerts going on, the market is oversaturated," he told The Daily Star. "We have been in this industry for years, so it saddens me when I see people talking negatively about concerts and mismanagement," said Doza, who says that the most common scenario for his concerts are break-evens or marginal profits.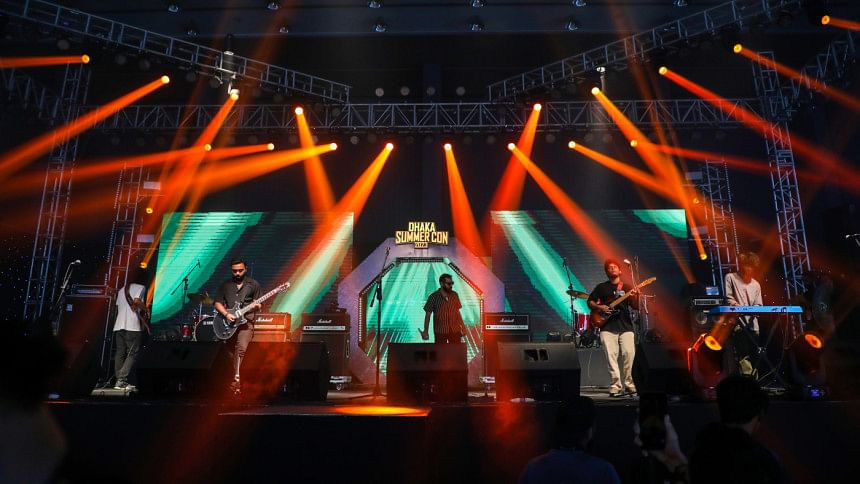 "Fatigue will set in, if people keep seeing the same bands doing the same sets in all shows," he says, insisting that newer bands also have to be given a chance. "I am looking to do more shows outside Dhaka, as the capital is now seeing shows on a random basis," he concluded.
Fresh off Summercon 2023, one of the most ambitious 3-day events in recent memory, Mediaquest co-founder Tariqul Sumon shared his experience with The Daily Star. "I participated in a Comicon in Bangkok in 2016, and had been nurturing the idea of hosting a 3-day pop-culture event with bands ever since then, this was my dream project." Even though the event received positive reviews for its management, the event momentarily fell into disarray as some hooligans started an incident, throwing rocks and other paraphernalia towards the venue. Despite that, 30 bands performed in the event throughout three days, without much of a hiccup.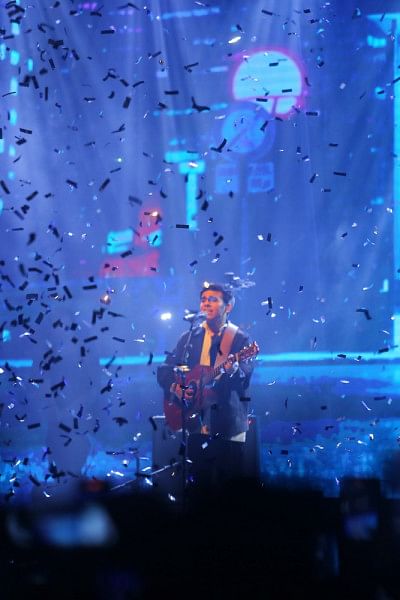 "I feel like it was a deliberate attempt by an organised group of miscreants to thwart the concert there," said Sumon. The incident was a catalyst behind ICCB itself temporarily suspending all concerts, putting the entire Dhaka music scene in a limbo. Thankfully, the authorities seem to have backed away from the decision. "It was a huge undertaking, the event cost around 70-75 Lakhs, and we had sponsors back out at the last minute." Despite the challenges, the organisers were able to build a brand that they could take into the future. "We will continue Summercon, taking into account the lessons that we have learned from this."
24/7 Communications have taken a different approach to a show, as they plan to feature young stars Xefer, Muza and Dameer as the leads for "Dhaka Groove". "It is definitely a risk featuring such young talents, but if you notice carefully, these artists have a huge following internationally as well as locally, on streaming sites such as spotify. Our target group is very young, and I feel like they will appreciate this lineup," said Kazi Naihanur Rahman, CEO, 24/7 Communications. The concert, which has since been postponed, will also feature a big surprise, according to the organisers.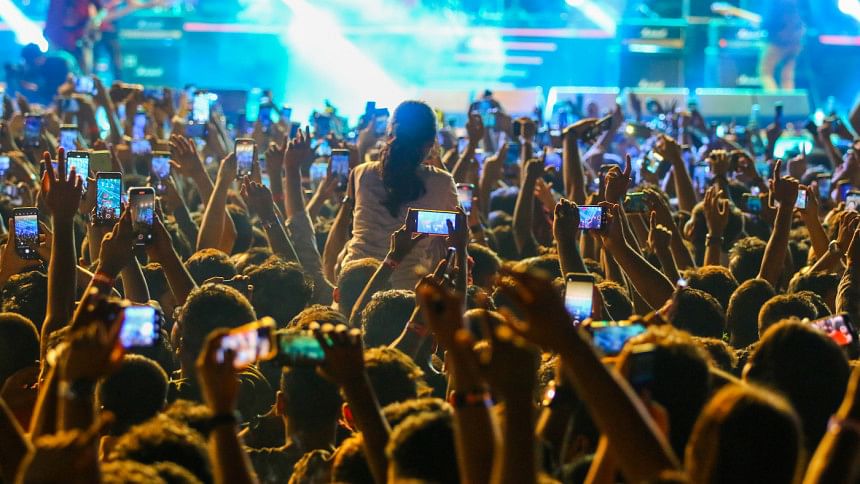 In a city where most youth are confined to social circle jerks of restaurants and malls; these concerts are much-needed injections of life. Whilst there is a risk of fatigue and overuse, as it is with any industry, it is important that organisers persevere and stick to what makes them unique. Moreover, the need-of-the-hour dictates that they also find alternative venues all over Dhaka to make sure it isn't an entire day's investment for an individual to attend one.