Iconic music figure axed from Rock and Roll Hall of Fame board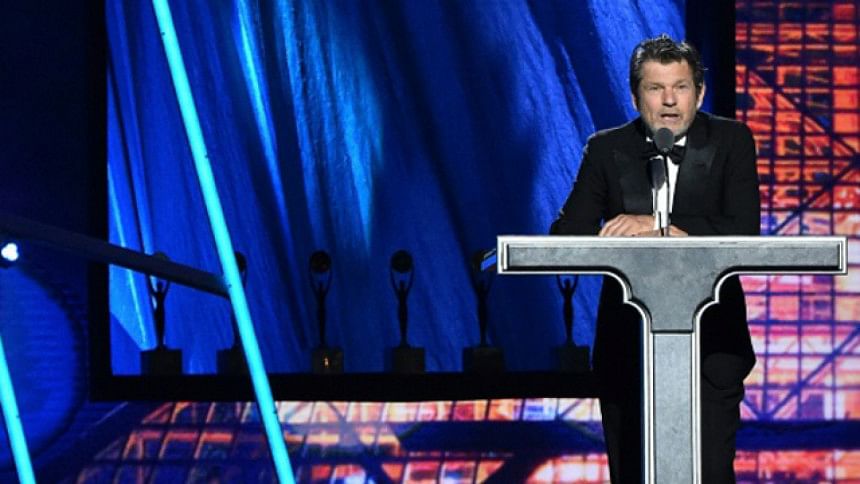 The co-founder of Rolling Stone magazine, Jann Wenner, has been ousted from his seat on the board of the Rock and Roll Hall of Fame Foundation for comments blasted as racist and sexist, US media reported yesterday.
Wenner's removal from the board of the foundation came only a day after his remarks were published in The New York Times, generating wide criticism.
"Jann Wenner has been removed from the board of directors of the Rock and Roll Hall of Fame Foundation," a short statement from the foundation said, according to industry sheet Variety.
The 77-year-old Wenner co-founded Rolling Stone magazine in 1967, and in subsequent decades he celebrated a multitude of rock legends on its pages, such as John Lennon, Mick Jagger, Pete Townshend, Bob Dylan and Bruce Springsteen.
Wenner also set up the Rock and Roll Hall of Fame Foundation, which selects artistes to be honoured, and served as its chairman until 2020.
In the Times interview published on September 15, Wenner was asked why he didn't feature any interviews of people of color or female musicians in his new book, "The Masters," now in print.
On women, Wenner said, "Just none of them were as articulate enough on this intellectual level."
"Of Black artists - you know, Stevie Wonder, genius, right? I suppose when you use a word as broad as 'masters', the fault is using that word. Maybe Marvin Gaye, or Curtis Mayfield? I mean, they just didn't articulate at that level."
Wenner voiced awareness in the interview that his remarks would grate on some.
"Just for public relations' sake, maybe I should have gone and found one Black and one woman artiste to include here that didn't measure up to that same historical standard, just to avert this kind of criticism," Wenner said.
Rolling Stone became the leading music magazine of its time, expanding into politics and cultural affairs as well.
Wenner sold a controlling stake in Rolling Stone magazine in 2017 in a deal that valued the publication at a reported $110 million.