Harmony of Colours: 16 artists collaborate in Abinta Gallery's latest showing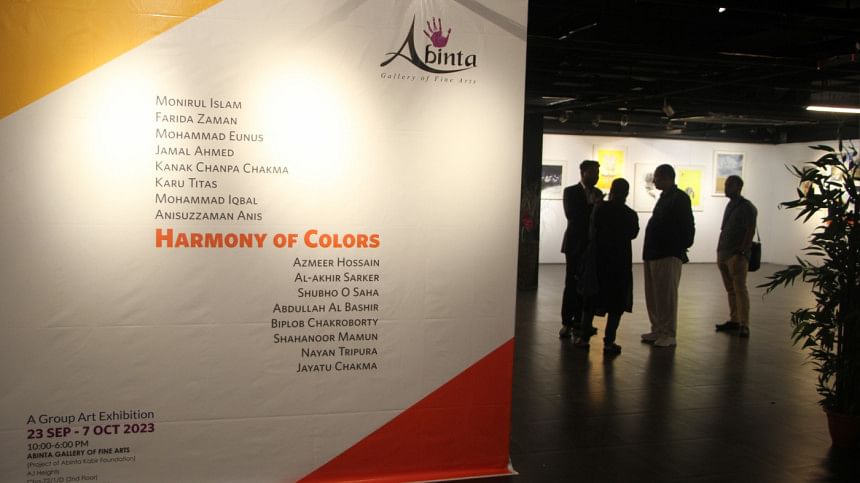 An exclusive group art exhibition titled "Harmony of Colors" organised by Abinta Gallery of Fine Arts began, yesterday. The exhibit features a number of artworks conducted by a group of senior artists renowned in the art scene around the world.
A total of 30 artworks (of versatile media) by 16 artists, comprising both celebrated and up-and-coming names, are being displayed for "Harmony of Colors".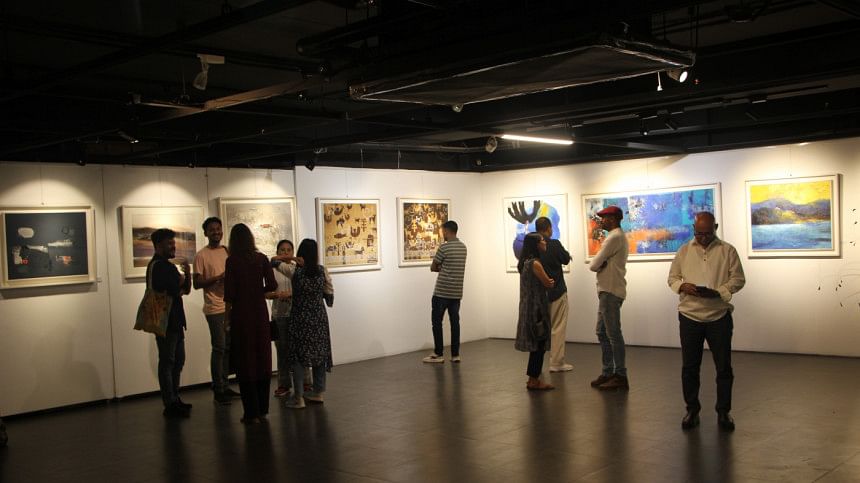 The opening ceremony of this group exhibition was held on September 23 at around 5:30 pm. Nilu Rowshon Murshed, art collector and chairperson of Abinta Gallery of Fine Arts, presided over the event.
The exhibition will continue from September 23 until October 14 for interested art enthusiasts. 
Abinta Gallery of Fine Arts (A project of the Abinta Kabir Foundation) is a platform that spontaneously hosts exhibitions and art events, to promote Bangladeshi artists. Since its inception, the gallery has become an active hub of fine arts and creativity for the artists.