'Introspect': Suborna Morsheada's solo art exhibition invites visitors on emotional journey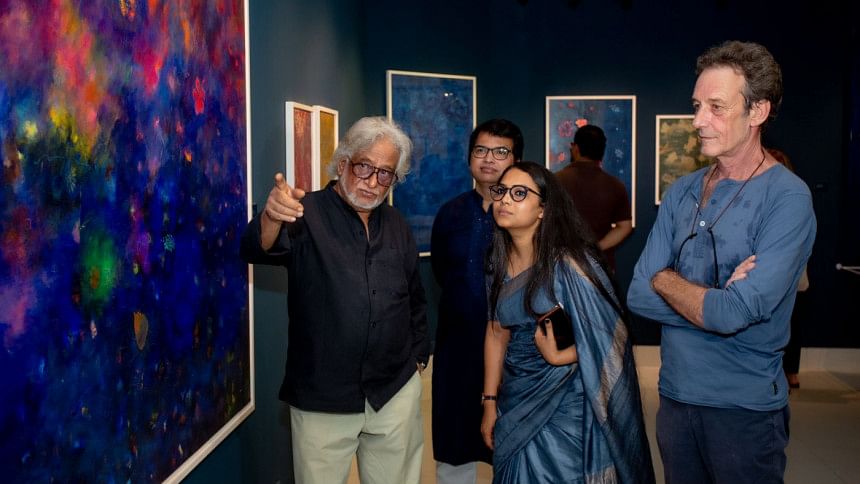 Artist Suborna Morsheada, a graduate of the Department of Printmaking at Dhaka University's Faculty of Fine Arts, is renowned for her emotionally charged artworks that traverse the full spectrum of human feelings. Her journey as an artist has led her to create pieces that reflect moments of joy, serenity, sadness, and despair, resulting in an impressive body of work that continues to captivate audiences.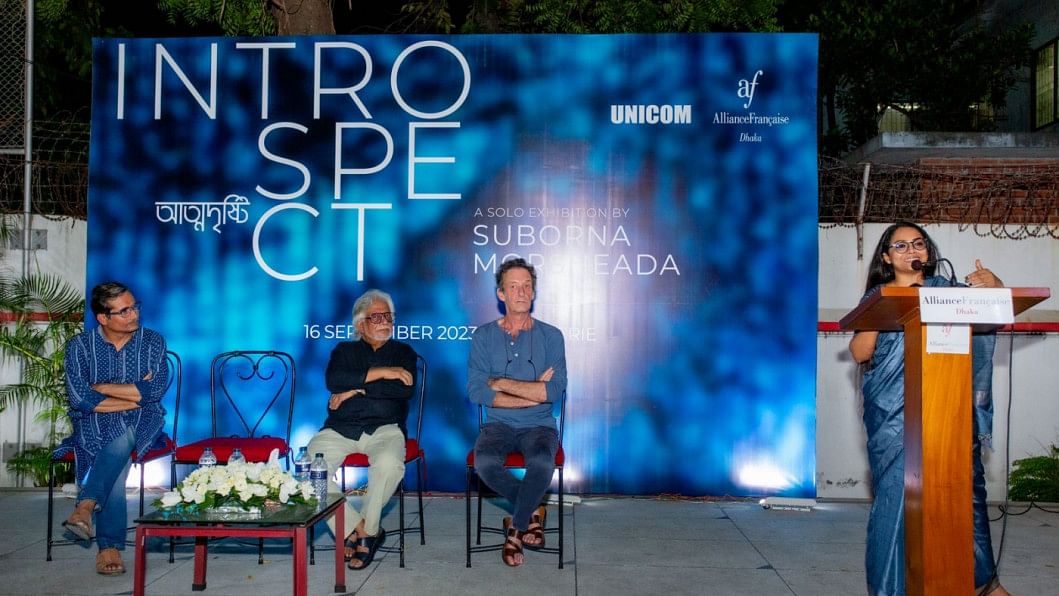 Suborna's highly anticipated fourth solo exhibition, titled "Introspect", commenced on September 16, 2023, at the La Galerie of Alliance Française de Dhaka. The 13-day exhibition, curated by ASM Rezaur Rahman, promises to be a captivating exploration of emotions and human experience through a diverse range of artistic media.
The exhibition, running until September 29, opens its doors to the public daily from 3 pm to 9 pm. The opening ceremony was graced by the presence of the eminent artist Monirul Islam, who inaugurated the show with his blessings.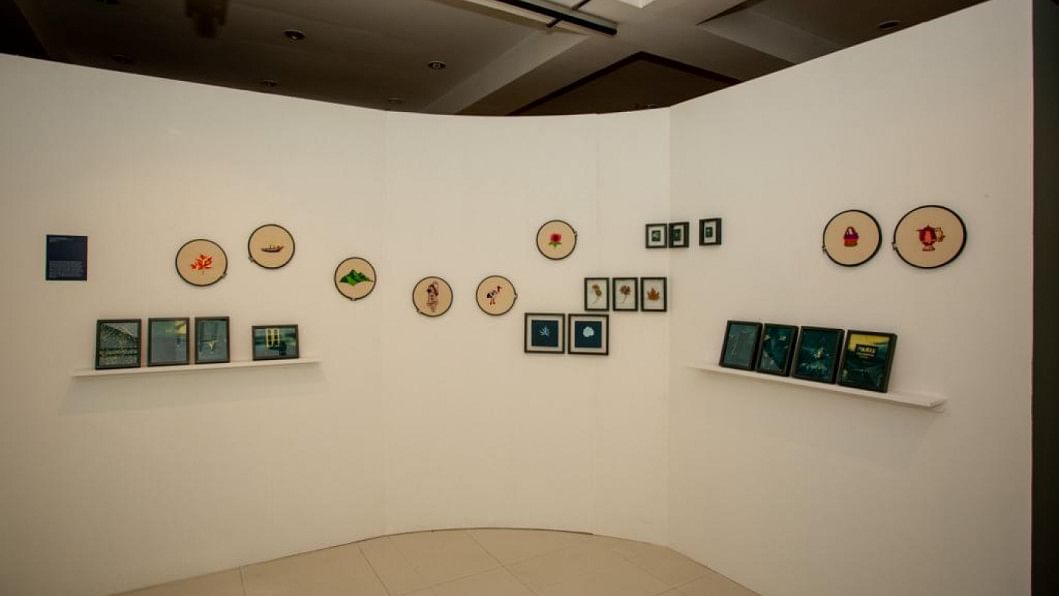 The "Introspect" exhibition, comprising 50 carefully selected artworks, showcases Suborna's mastery of various media, including etching, lithography, wood engraving, acrylic, and cyanotype. The exhibition is thoughtfully divided into two parts– a collection of poems and two short stories, with the gallery's design harmonising with this unique concept.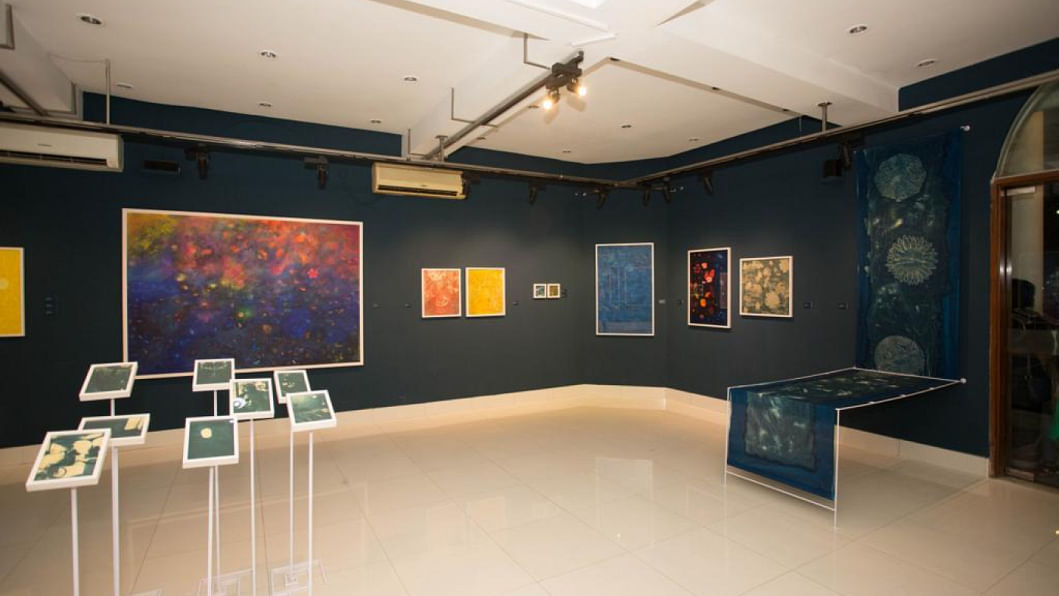 Throughout her career, Suborna has exhibited her art both nationally and internationally. Notably, she made her solo debut with "Love, Life and Other Emotions" at Café Mango and Gallery in 2018. In 2019, she expanded her reach to India with her second solo exhibition, "Elation", at Galleria De Goa. Her previous solo exhibition, "Onneshon", took place at the EMK Center in 2022.
"Introspect" invites art enthusiasts and the curious to explore the intricate connections between nature, the human experience, and the emotions that shape our lives. Suborna's works provide a visual journey through the stages of human development, mirroring the ever-changing seasons and landscapes. Love, a central theme in her work, is portrayed as vibrant and passionate, akin to the warmth of the sun, infusing life with colour and vitality.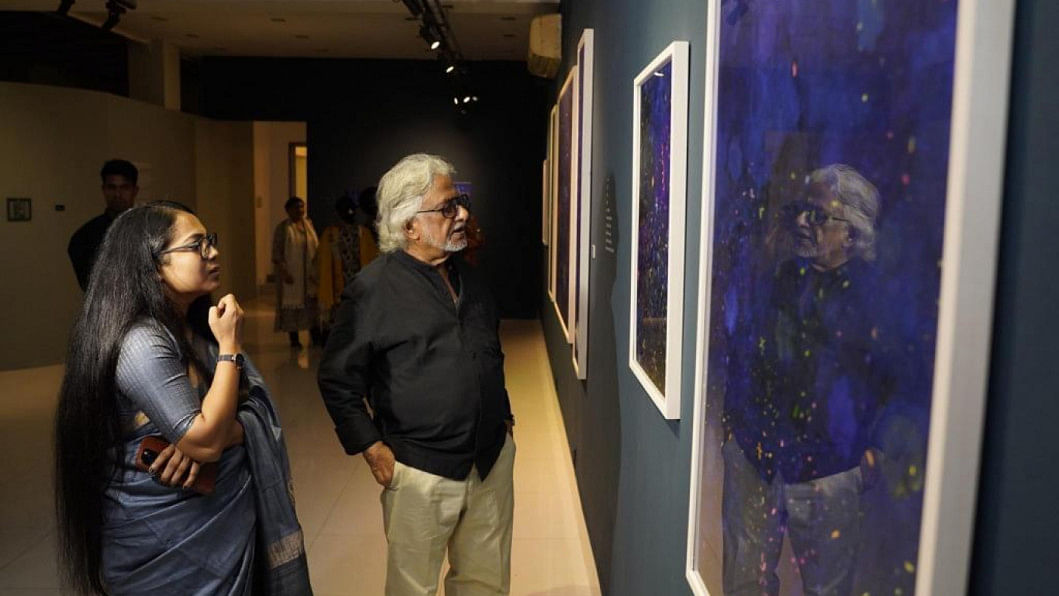 Suborna's artistic prowess has also been recognised through her participation in various exhibitions around the world, including the 10th Ulsan International Woodcut Print Biennial 2022 in South Korea, Documenta Fifteen 2022 in Germany, and the 17th Asian Art Biennial 2016 at Shilpokala Academy in Dhaka. Her works have also been featured in renowned events such as Chobi Mela 2018, organised by Drik and Pathshala, and the Young Artist Art Exhibition (2016, 2018, 2022) at Shilpokala Academy, Dhaka. In addition to her numerous achievements, Suborna received the Kibria Young Printmaker Best Award in 2016 and the Berger Best Young Painter Award in 2018.